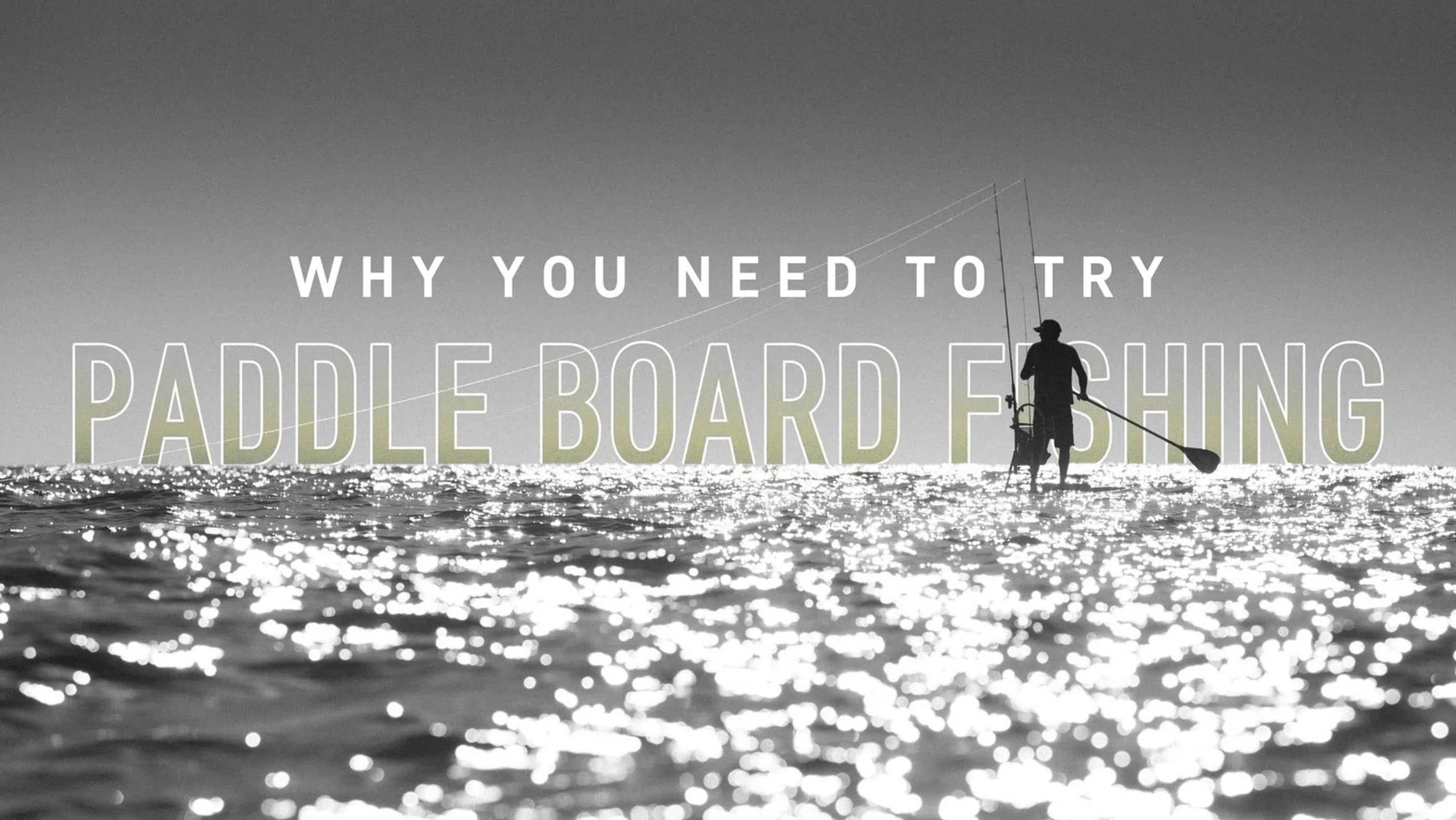 DON'T MISS THE BOTE: WHY YOU NEED TO TRY PADDLE BOARD FISHING
Often when you strip away the extra stuff not only do you realize it wasn't needed, you enhance your overall experience. That's definitely the case with paddle board fishing. No complicated boat launch, no beeping fish finder, no motor (unless you own a Rover).
"I've always loved fishing but between work and family, my schedule doesn't allow for all-day excursions like it used to," says Zack Eckert, BOTE Director of Sales. "Paddle board fishing combines my two passions (fishing and exercise) so it allows me to kill two birds with one stone."
SUP fishing is more than a hobby for us at BOTE. It's in our DNA. We design boards specifically for it. We go to some pretty insane locations to do it. Among the first to enter the space a decade ago, we are always striving to create the perfect paddle board fishing experience, designing attachments and innovations that make it easier and a helluva lot more fun.
If you love to fish but have never tried it from a board then yes, you are missing out. Here's why...
The Rover is BOTE's motorized microskiff, paddle board hybrid.
BOTE VS. BOAT: ADVANTAGES OF PADDLE BOARD FISHING
At the end of the day it's you, a couple of rods, minimal gear, and the fish. This simplicity removes a lot of common barriers to getting out on the water.
IT'S FASTER: Getting to the actual fishing site takes a fraction of the time with a paddle board. There's no boat cover to hassle with, you take less gear so packing is faster, and you can launch from just about anywhere – a dock, shoreline, boat ramp. For open ocean fishing, launch straight from the beach. It's easy to drop in, paddle out, fish and return within an hour or two.
Drew Chicone landing fish on the Verge Camo Rackham Aero.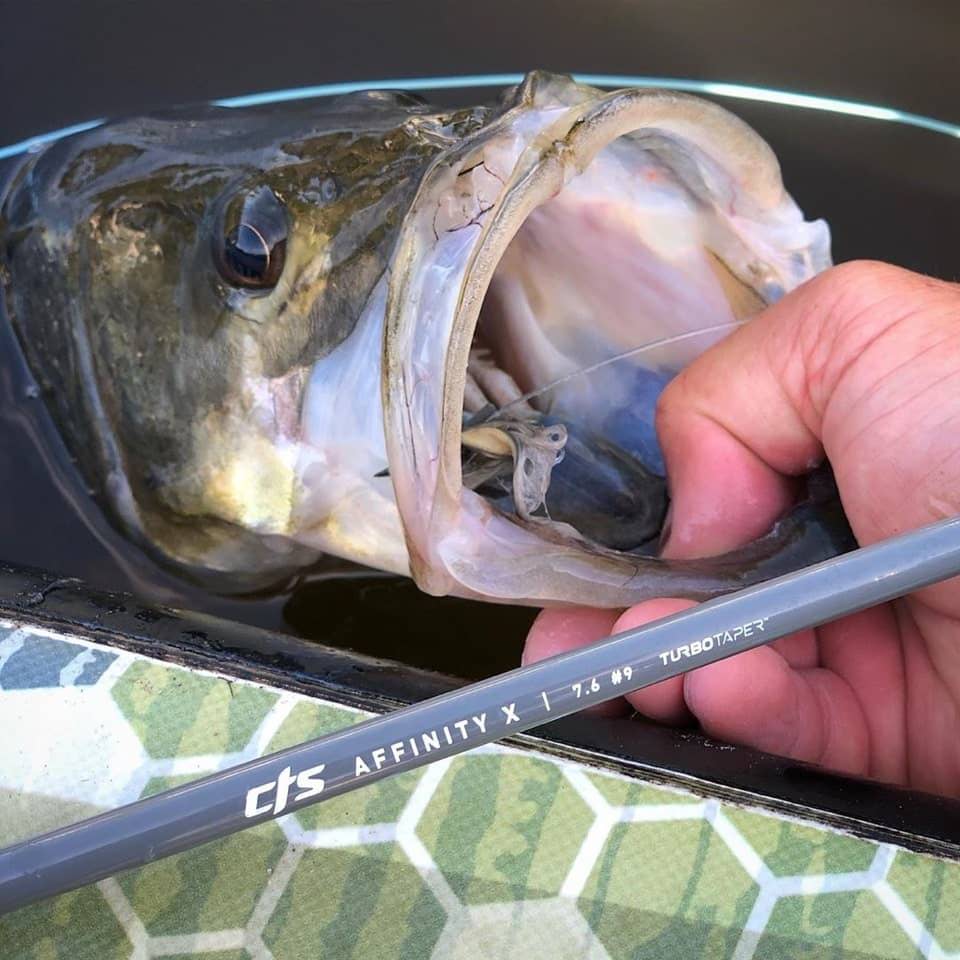 I OWN A FULL-CENTER CONSOLE BAY BOAT. MAN, BY THE TIME I DECIDE TO USE IT, IT'S AN HOUR TO GET THE COVERS OFF AND AN HOUR TO THE RAMP. AFTERWARD IT'S TWO HOURS CLEANING IT AND ONE HOUR TO GET THE COVERS BACK ON. IT'S A TIME SUCK. I TAKE MY PADDLE BOARD OUT, FISH FOR 2 HOURS AND I'M DONE. THERE'S NO FUEL, MINIMAL TACKLE...CONVENIENT AND SIMPLE."
– DREW CHICONE, BOTE AMBASSADOR, SALTY FLY TYING
YOU'RE ACTIVE: You're getting exercise while you fish, saving even more time in your schedule because you can skip the gym guilt-free.
IT'S CHEAPER: If you don't already own a boat, paddle board fishing will get you on the water at a fraction of the price. Not to mention saved costs in fuel, maintenance and storage. The kayak used to be the answer, but paddle board fishing offers several key advantages. First, standing offers a better vantage point than sitting. Paddle boards are also easier to transport and, in our opinion, more comfortable because you can either stand OR sit on a KULA.
MORE STEALTH: Paddle boards are smaller and quieter than boats, meaning you can more easily sneak up on the fish. You're also more likely to see more wildlife as you go.
EASIER ACCESS: One of the biggest advantages of paddle board fishing is accessing shallow or skinny water. BOTE's Creative Brand Director Rob McAbee prefers a paddle board when fishing his favorite spots on the marshes of northeastern Florida, where depths can go from 10 feet to 10 inches in seconds.
"I DON'T LIKE FISHING AROUND A BUNCH OF PEOPLE, SO I LIKE THAT I CAN GET AWAY AND FIND PLACES MOST PEOPLE CAN'T GET TO OR DON'T KNOW ABOUT."
– ROB MCABEE, BOTE CREATIVE BRAND DIRECTOR

Rob McAbee fishing on the HD Gatorshell.
I ALREADY OWN A BOAT. WHY SHOULD I SWITCH?
If you already own a boat, don't look at paddle boarding as a replacement but rather an enhancement. Many people will take their board on their boat, motor out to the site and then drop in to access skinny water.
Owning a paddle board for fishing also means you can explore new areas without having to trailer your boat. Our AeroTECH products all fold down into the size of a large suitcase, meaning you can take your Rackham, Rover or Lono on your next expedition. For us that has meant fishing for pike in Saskatchewan, trout in Utah's Green River, and bonefish in Belize (just to name a few).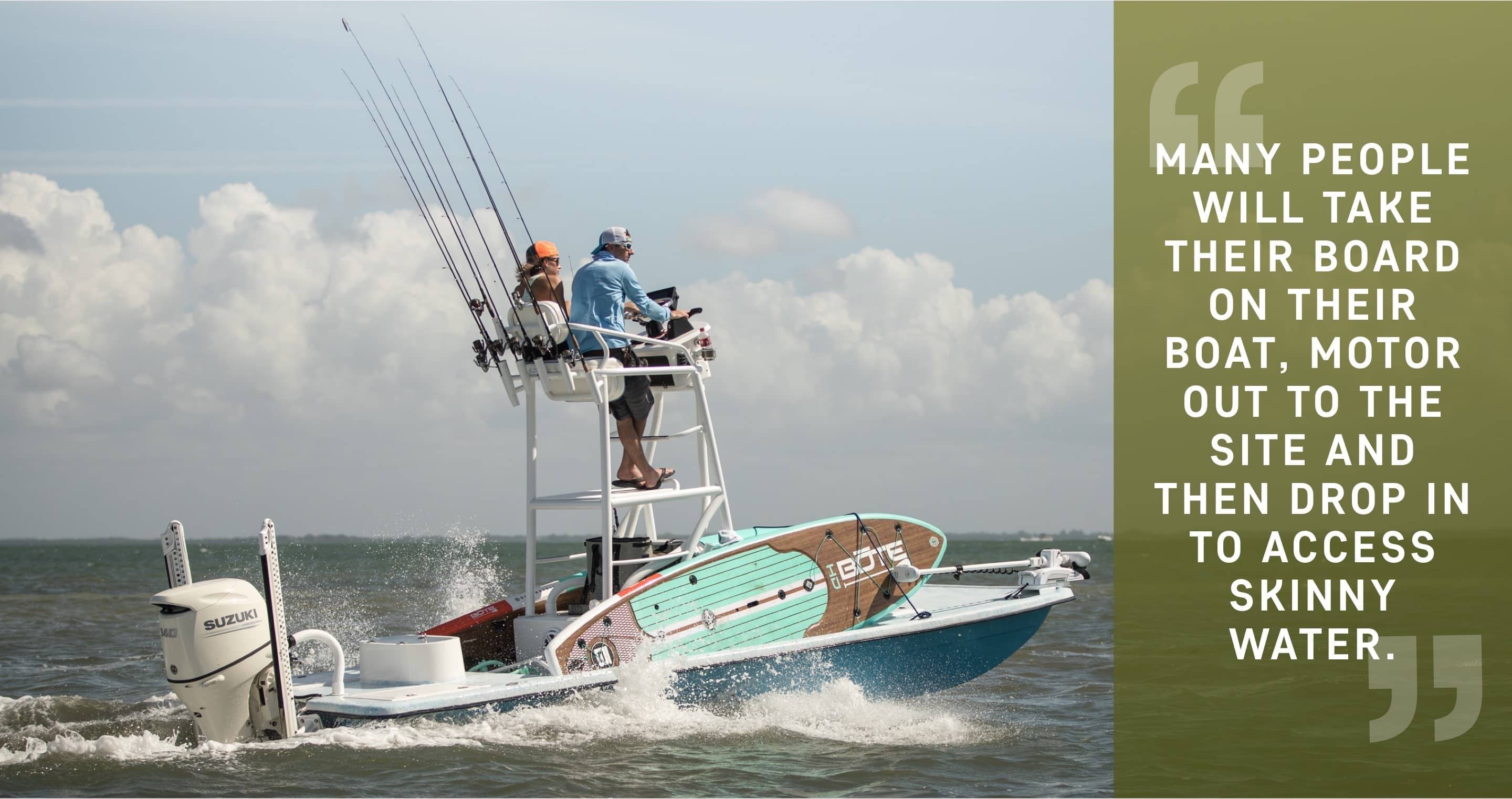 GETTING STARTED
First things first, you'll need a board. Besides innovative attachments like the Tackle and Bucket Rac, BOTE boards offer superior stability – key for fishing. Choosing a board will depend on the type of fishing you want to do and how you'll get it to the water. For more, check out our post on best boards for fishing.
Once you have your board, it's time to think about gear. It will vary depending on the type of fishing you are doing, but a general list includes:
Tackle Rac: this essential accessory slides in and out of compatible boards in seconds with one hand. Hang bags or gear off the two side pegs and slide up to two conventional, spinning or fly reels in the rear holders.
KULA or 5 gallon bucket: Our KULA can be a cooler, seat, bait well, rod holder, equipment storage or just about anything you can do with a five-gallon bucket. Take both if you need live bait and ice cold beer.
1-2 rods and tackle of your choice
Travelink Sling: this makes transportation to the water significantly easier
Highwater Pack: this 100% submersible waterproof bag is a must for your phone, fishing license, more lures and anything else you want to keep high and dry.
Catch cooler: if you don't have a Kula, a fish bag or catch cooler is the way to go.
Paddle sheath: this BOTE innovation keeps your paddle secure while you're casting but easily accessible when you need to reposition with a fish on.
Other accessories: hook remover, polarized sunglasses, sunscreen
THINGS TO CONSIDER
Paddle board fishing takes getting used to. You have less gear and electronics, which means less help. When fishing from a board you have to practice sight casting, looking for birds or smaller bait fish rather than relying on fish finders. Very often, people will look for landmarks along the shore to locate certain reefs rather than fidgeting with GPS. While it may take some adjusting, many say the experience is more peaceful because you have less to worry about.
"Paddle board fishing is for anybody who has the initiative to do something new and exciting – it's a different sort of adventure," says McAbee. "For anyone whose angling experience has gone stale, this is a new and exciting approach."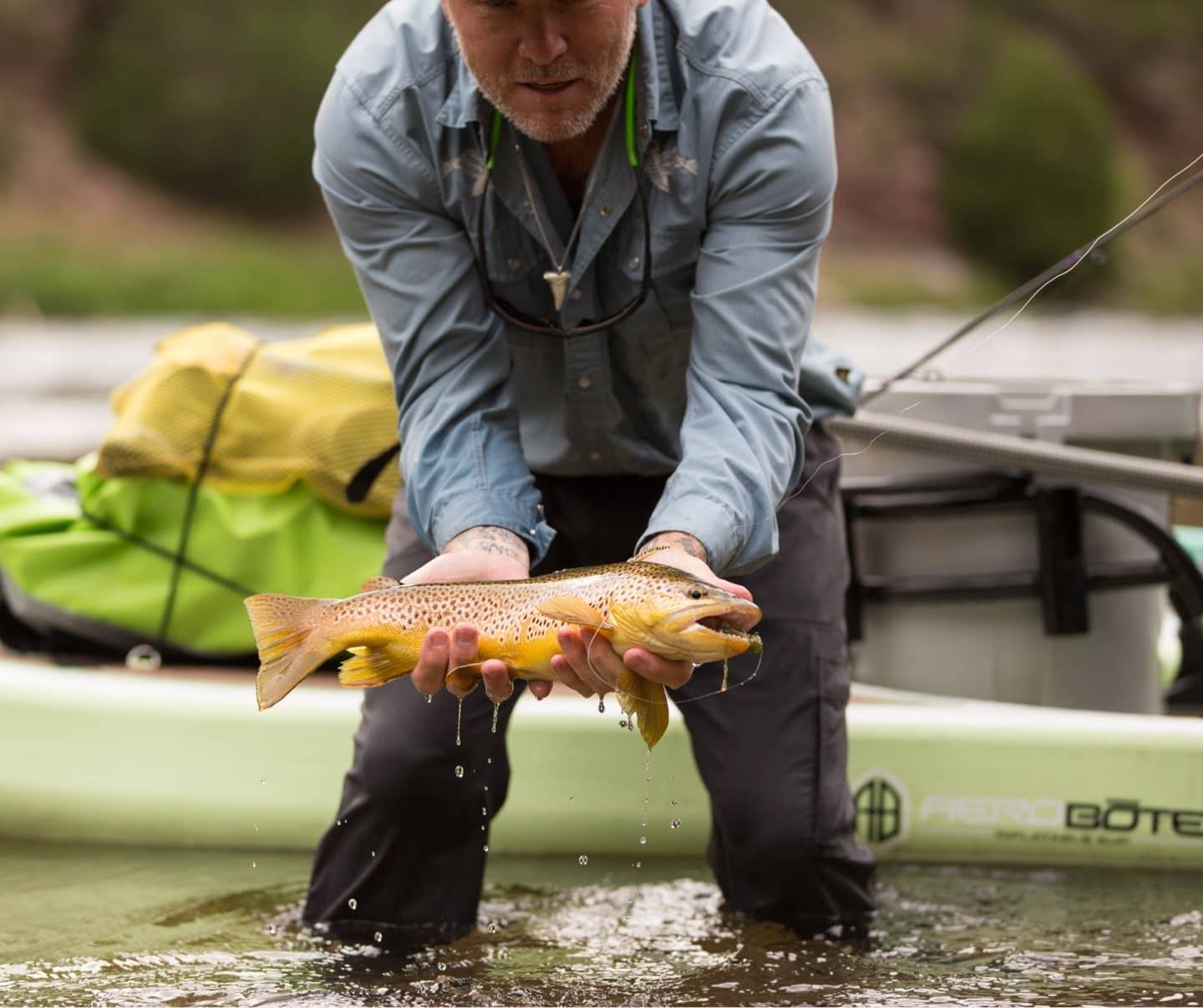 The other adjustment is getting towed or pulled when you hook a big one. Even so there's no limit to what you can fish for – we know people who regularly catch 100-200 pound tarpon from their BOTE boards. In fact, getting towed works as an advantage with big fish because the resistance comes not only from your reel's drag system and rod leverage, but from your body weight. With the fish dragging you and the board, they tend to wear out faster. For shallow water you can use a drop anchor or sandspear so you don't drift.
COMMON SENSE SAFETY:
Check the forecast for storms or high winds, as well as ocean currents and tides when applicable
We suggest you don't go alone
Always carry your phone in a dry bag in case of emergencies
Be sure to bring safety gear such as your PFD and leash