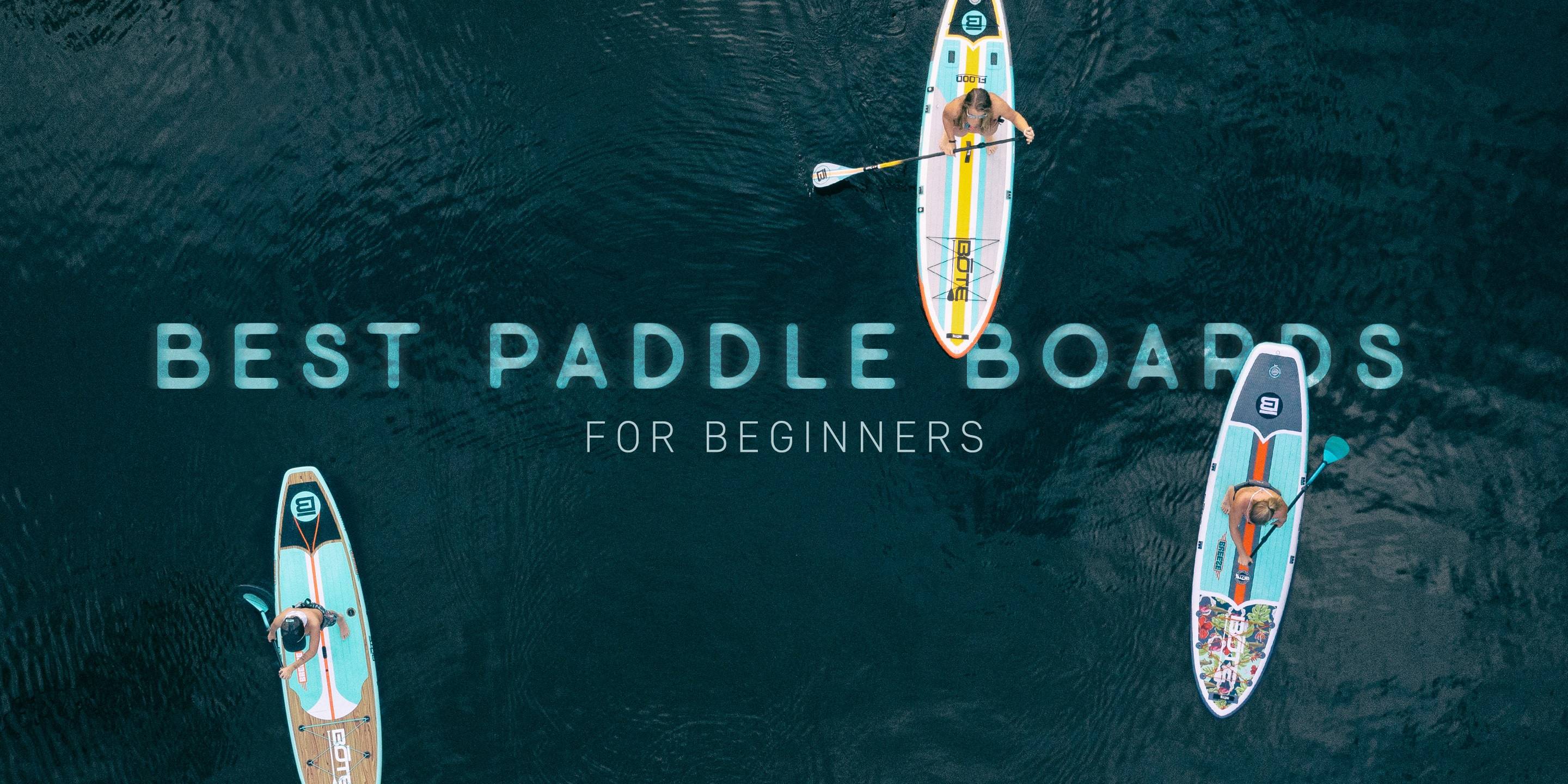 Best Paddle Boards for Beginners
If you're a beginner, you'll want a board that spans a variety of activities. The good news is that pretty much every BOTE board offers multi-purpose dynamism—even the hyper-honed in, activity-optimized boards like the Traveller (for expedition paddling excursions) or the Rackham (for fishing and hunting adventures).
But for boards that specifically cater to generalists, beginners, and do-it-all paddlers, there are a few BOTE inflatables, in particular, you'll want to have on your radar.
Meet the SUP boards that can do it all and do it in every body of water. All you need to do is sit back, relax, and paddle.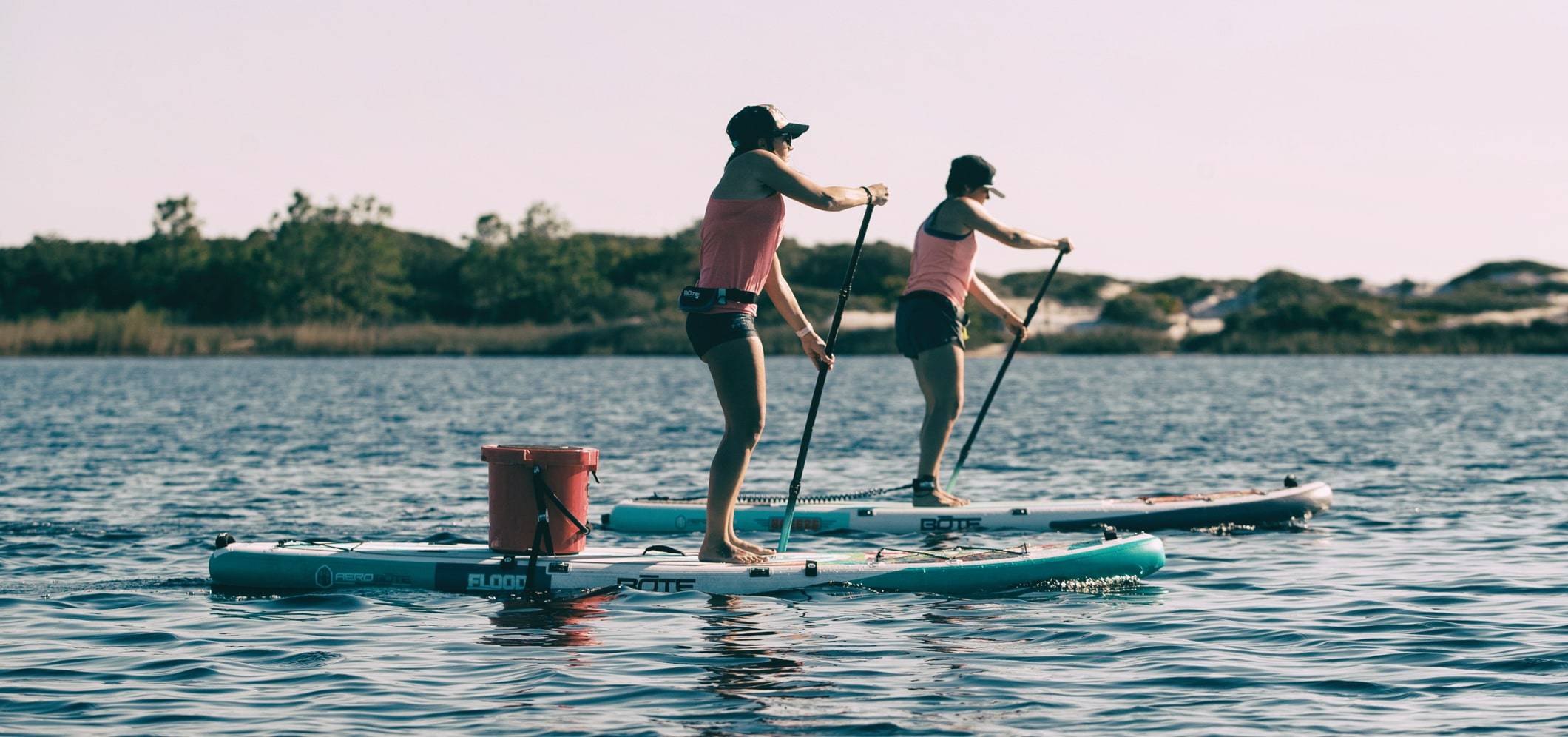 Once you figure out the right size of your board based on your size and weight, and after you weigh a few important considerations for yourself, the next thing you'll want to do is think about activity.
Imagine a board built for the everyday. Imagine minimum fuss and maximum fun. Imagine minor gizmos and major utility. Imagine a board so downright stylish, stable, and wallet-friendly that it could turn the heads of first-time paddlers and veterans alike.
Imagine no more. The WULF Aero is a no-nonsense, no bells-and-whistles watercraft designed for breaking down pretty much every barrier to entry. It's a very goal-oriented board, and it's number one objective? To simply get people on the water, plain and simple.
It does so by being super stable, superbly constructed, and seriously good value (not many—if any!—SUPs of this quality are in the $500 price range, but you better believe the WULF is). The WULF is the perfect vessel for those looking to get into stand-up paddle boarding with a wallet-friendly option.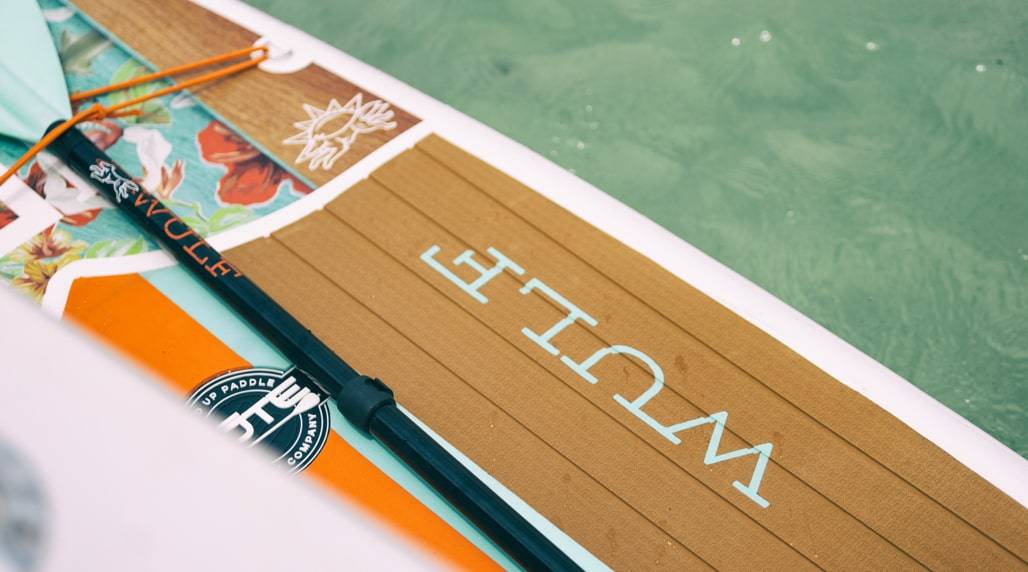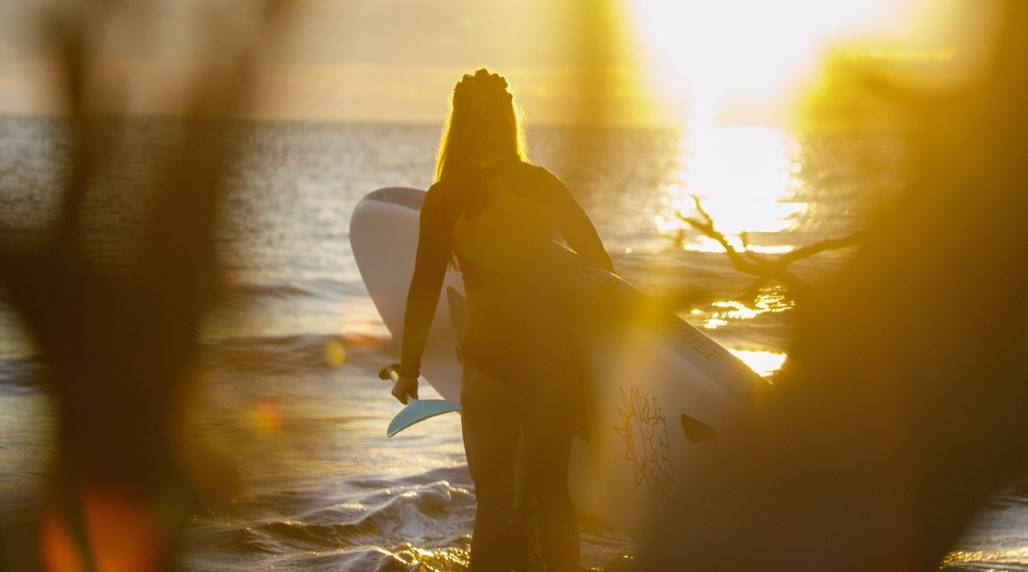 The Breeze Aero Inflatable Paddle Board is the everyday, everywhere grab-and-go SUP. Made for the first-timer, part-timer, or weekend warrior, the Breeze will make sure your next paddle is a great one.
Crafted with AeroULTRA Technology and coming in at only 20lbs, the Breeze is not only great-looking, it's extremely lightweight. In other words, it's super manageable and maneuverable for first-timers and novices.
With a width of 33-inches, the Breeze is also super wide, which provides ample stability and security—which are, of course, pinnacle attributes for paddlers just starting out.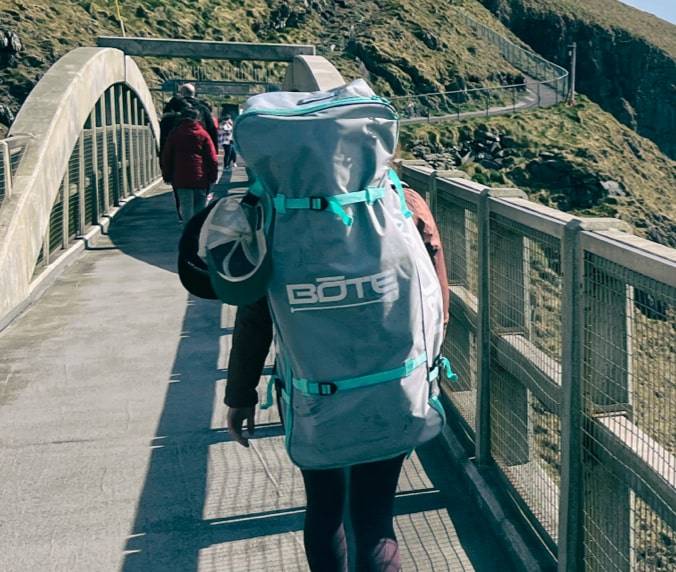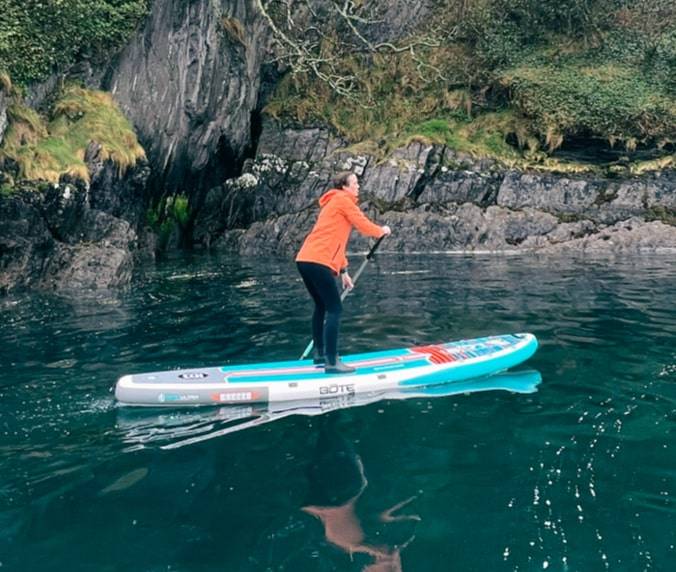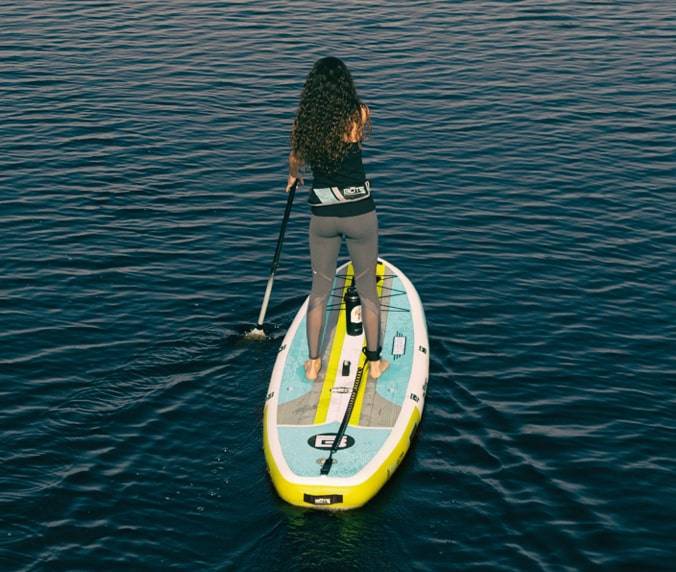 We designed the Breeze Aero to be a beginner's board. It's a super stable board, extremely easy to paddle, and extremely fun.


- Corey Cooper, BOTE CEO and Co-Founder
The Flood Aero Inflatable Paddle Board is a sleek, sturdy, go-anywhere, do-anything, all-around recreational paddle board. What makes it great for beginners—aside from its supremely versatile nature—is a few things.
First, it's stable. Like super stable. The extremely tough AeroULTRA™ Technology and a flat bottom and entry rocker nose ensure as much.
Second, it's downright fun—perfect for leisurely paddling, casting a line, catching some small waves, SUP fitness, SUP yoga (with the sticky Full Trax deck pad), you name it.
Finally, it's a killer bang for your buck. In fact, there isn't another SUP that packs in as many features and offers a price point as appealing as this inflatable.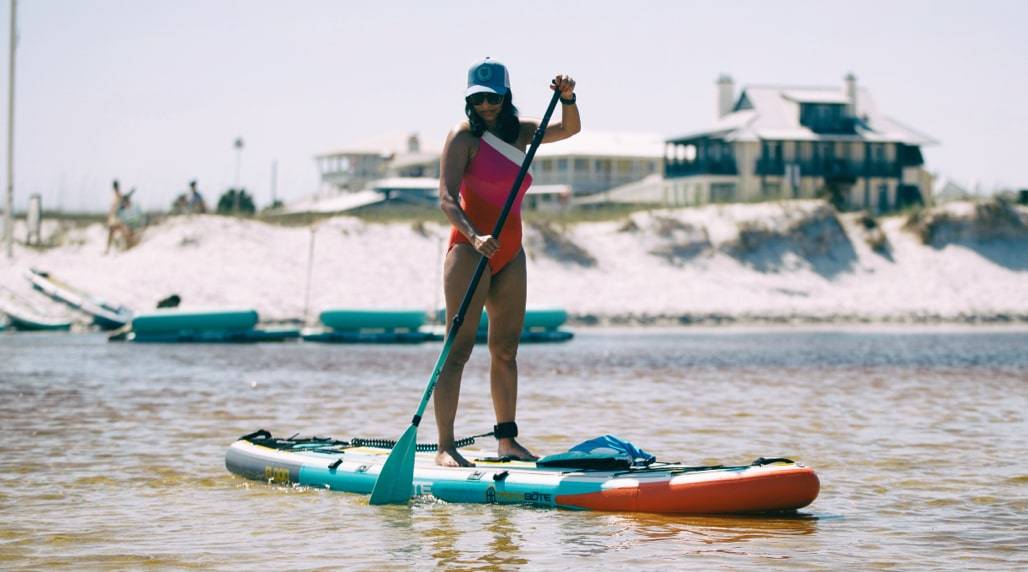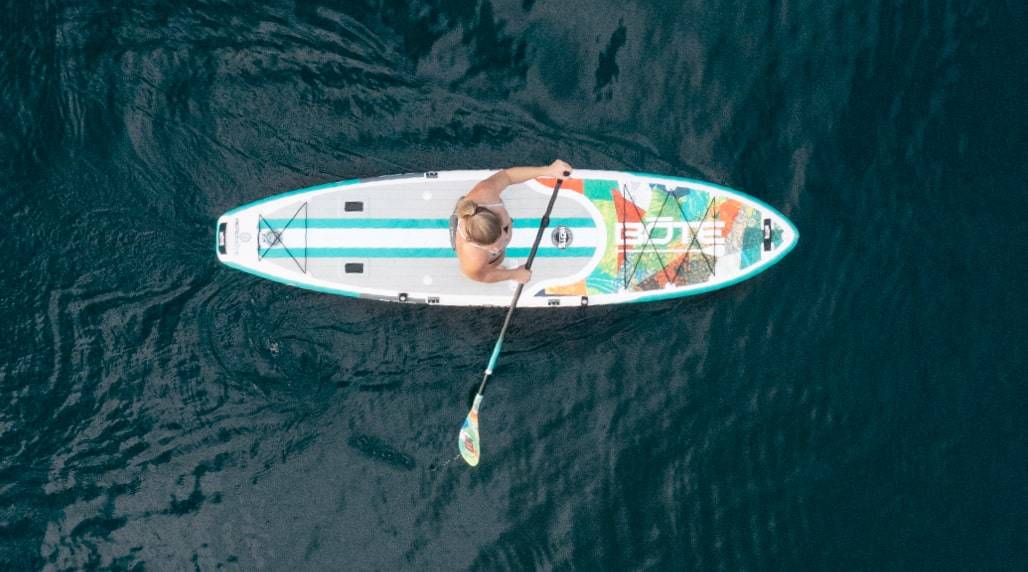 P.S. The Flood is also super family-friendly with plenty of room for minion-hitchhikers on its full-length, traction-studded deck pad. So, bring along the young'uns or your furry best friend and inspire the next generation of beginner paddlers.