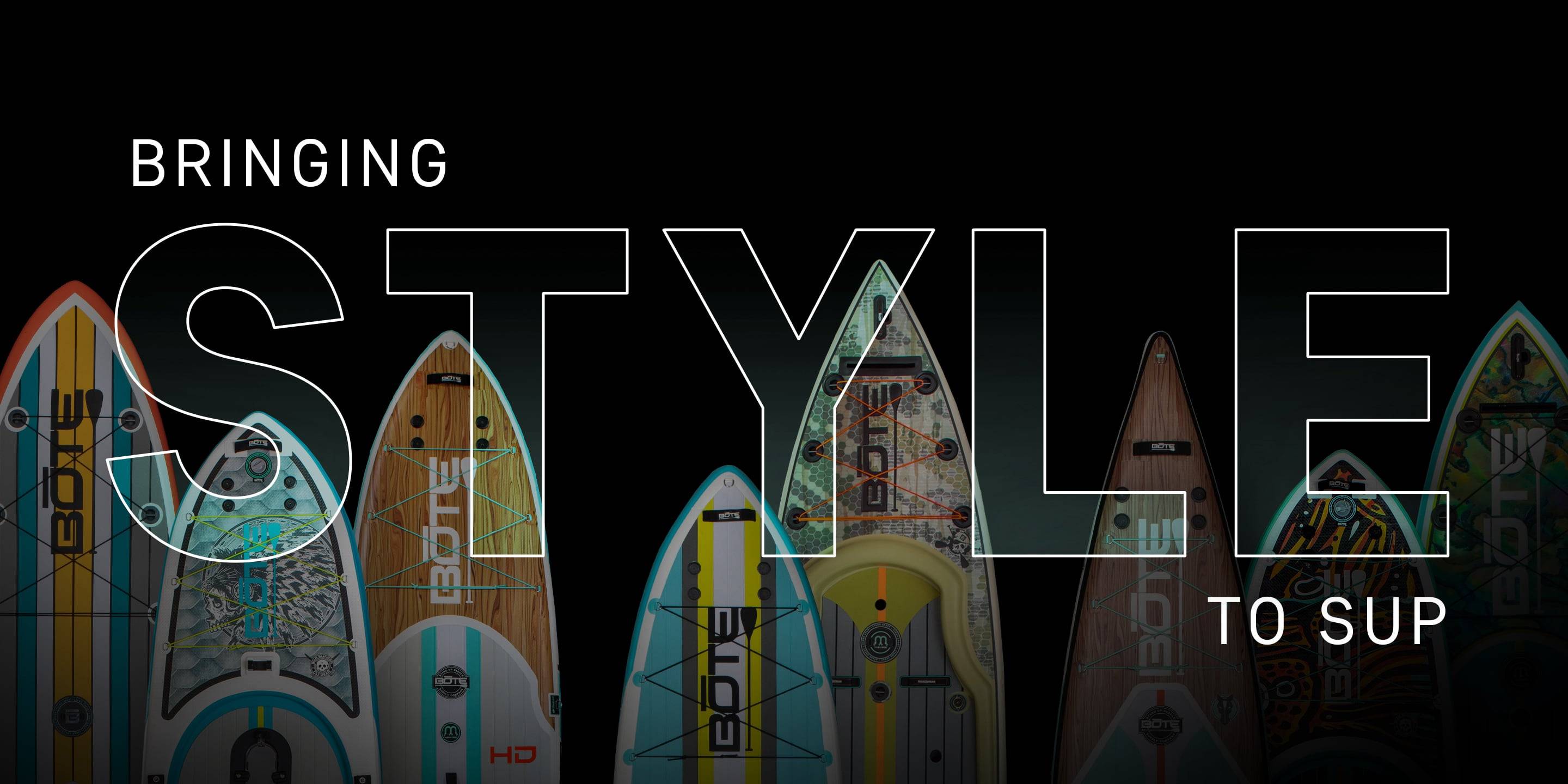 Bringing Style to SUP: Our Graphics
One thing we can tell you about BOTE's general design philosophy is this: We've never been the types to "throw everything at the wall and see what sticks." On the contrary, everything we do—everything we've ever done—from a product standpoint and from a design standpoint has always been and always will be highly intentional and deeply considered.
Call it the curse of the creative, the price of particularity, the malediction of the meticulous—whatever you want to call it, this much is clear: we're design freaks. We believe thoughtful design not only brings a product to life, but it brings the life out of the product. From the outset, inventive design and innovative function go hand in hand.
After all, our SUPs and kayaks are designed to be best-in-class, top-of-the-line watercrafts extraordinaire. Why shouldn't they be stylish as hell, too?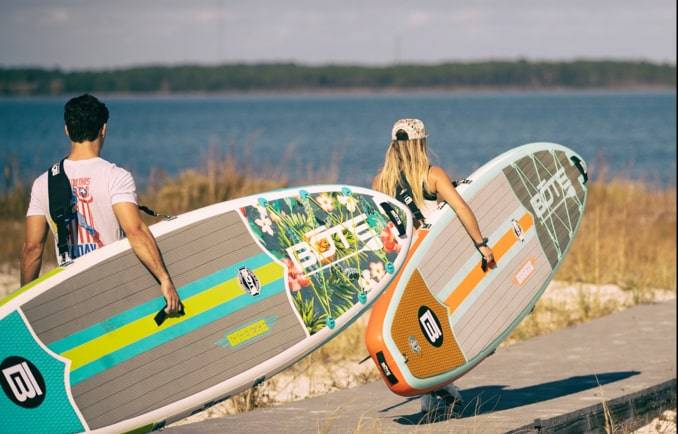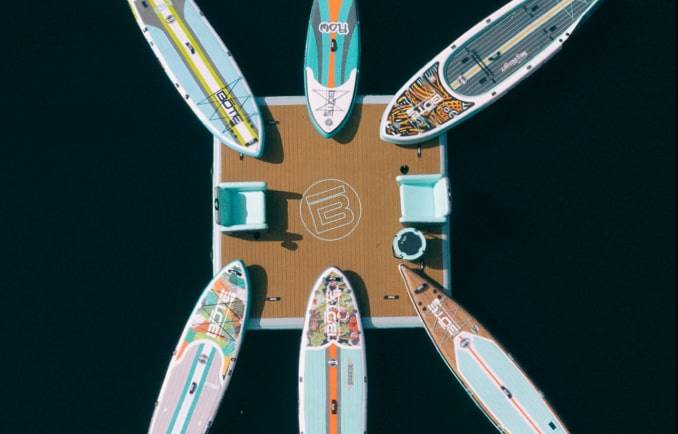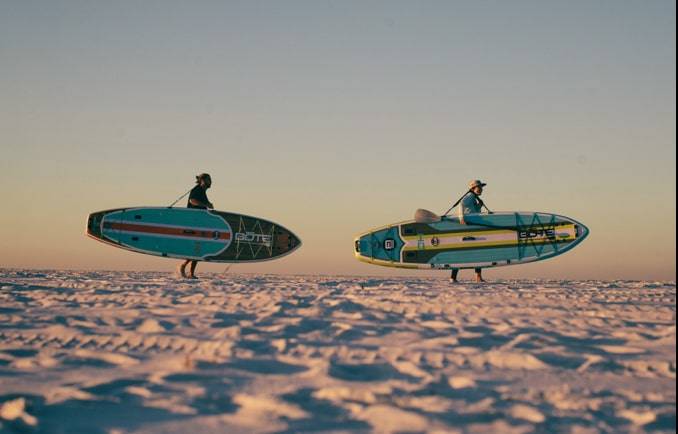 BOTE as a brand is an art project, first and foremost. It extends itself first through the product development process and ultimately onto the product, through unique colorways, patterns, and textural combinations.
― Rob McAbee, Creative Director
Here, we're unpacking the five core SUP board design styles that have revolutionized the BOTE brand over the years and truly set us apart.
Classic
Sleek, Clean, Timeless
When you think of BOTE, you think of the Classic design. This woodgrain pattern has a timeless character that screams quality craftsmanship and oozes sophistication similar to an iconic luxury wooden boat. One that is recognizable whether the board is years old or purchased yesterday.
With faux-wood inlays, neutral grays, and signature seafoams, the Classic has become one of the most popular looks in the industry. Minimal color combinations add a punch of color for maximum style. Retro stripes add a simple, clean, and timeless quality. And the faux wood texture gives it a sophisticated, hand-crafted, and natural vibe. All combined? The Classic is an oft-imitated yet never duplicated icon that not only stands apart on its own, but has helped BOTE stand apart from the rest as well.
NATIVE
Unique, Personal, Cool
For folks who live for the not-so-subtle art of peacocking, the Native design category contains some of the most unique patterns we offer. Within the Native umbrella, there's a little more playfulness. The artistic paint schemes are a little louder with layers and textures that highlight the beauty of nature and run the gamut from floral Aloha patterns to cool-blue Whale Shark designs.
Natives are typically our edgiest compositions. They're a perfect fit for adventurous personalities and a great way to show off your personal taste—which is really what style is all about, right?
BOTE Creative Director Rob McAbee thinks so:
A highly visible purchase like a SUP is an extension of the buyer's personal aesthetic, so we want to constantly offer up options that speak to every individual BOTE customer. We pride ourselves on not being too masculine or feminine with our designs. I am a man that loves a tropical floral pattern, so I'll punch up a traditional floral pattern by adding pineapples, skulls, and shark teeth to the design to not only make it uniquely BOTE but give it the edge our customers have grown to expect from a BOTE purchase

.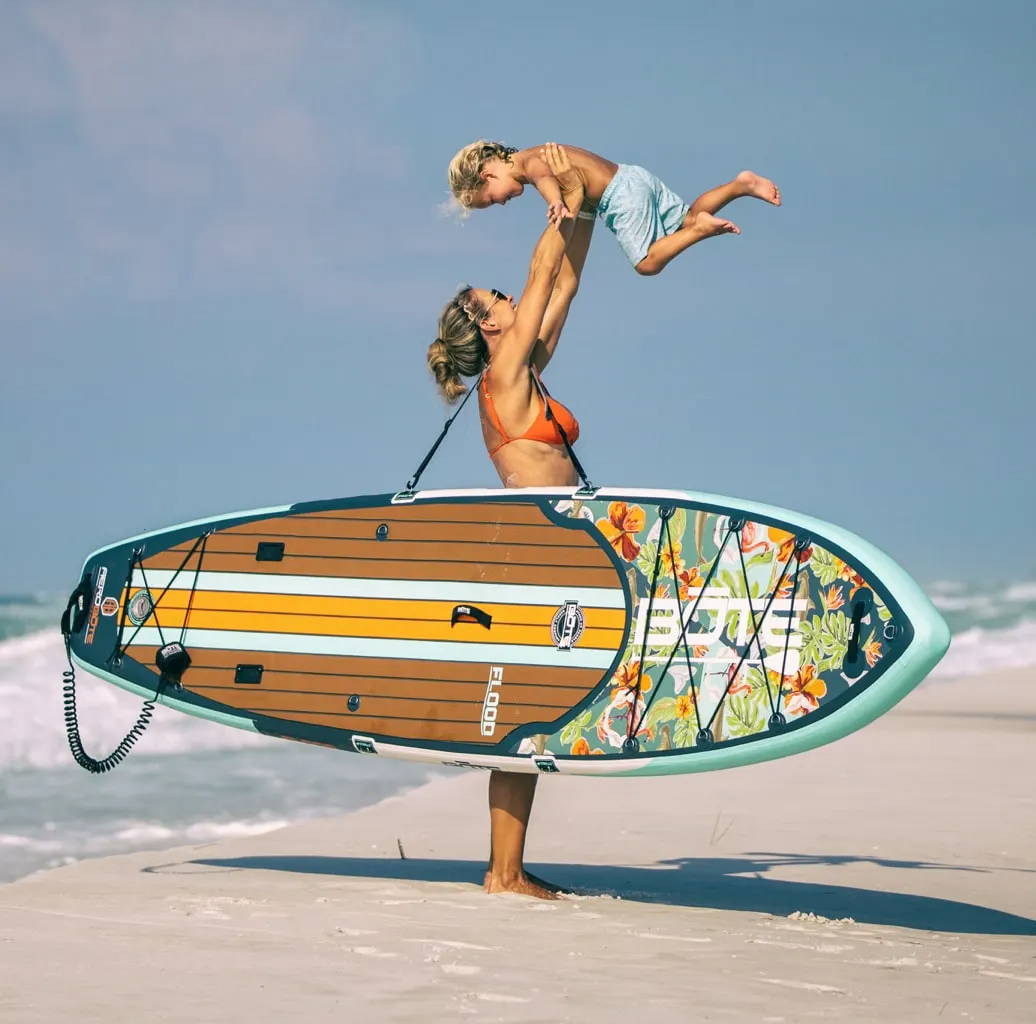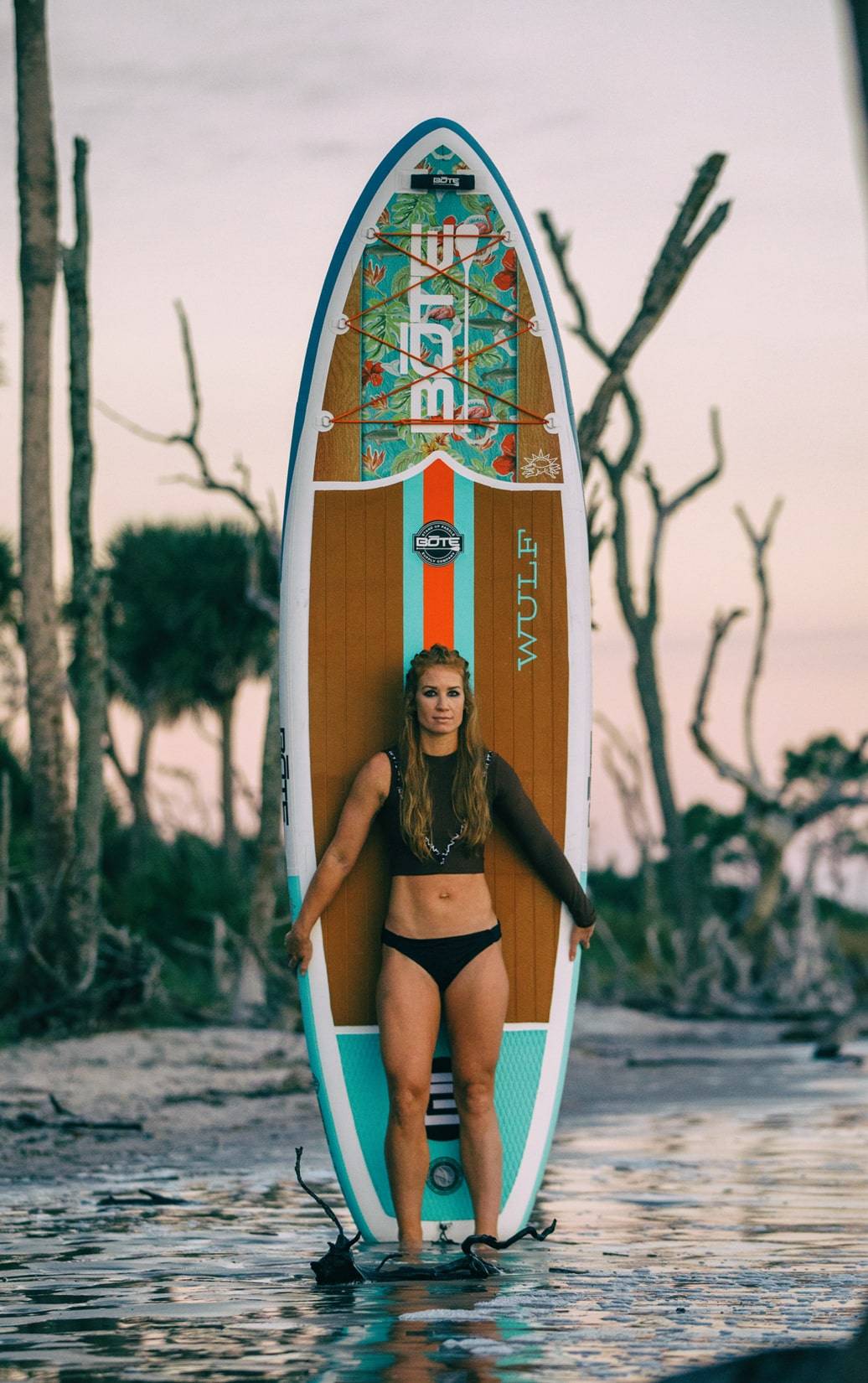 Bug Slinger™
Gritty, Tough, Outdoorsy
Bug Slinger™ Fly Gear is the brand that BOTE Creative Director Rob McAbee originally founded before joining the BOTE family. True to form, BOTE and Bug Slinger™ have a lot in common. Both evolved based on the idea of transforming something simple and utilitarian into something robust with attitude. BOTE and Bug Slinger™ have added a style and personality into the fishing world that had previously been missing.
Designed for fly fishing enthusiasts by fly fishing enthusiasts, the Bug Slinger™ designs are artistic interpretations inspired by the fly fishing experience. From the Echo to the Silver King, the designs are at once gritty, tough, and outdoorsy as well as elaborately detailed, full of intricate life, and full-on embodying the fly fishing lifestyle.
What was so cool about surfing back in the '80s was the apparel brands; the clothes created a vibe that was a reflection of my personality and personal style. But when I pivoted into another hobby, fly fishing, there wasn't anything for people like me—a little bit of rock 'n roll, part-time surf bum―so I created Bug Slinger™.
― Rob McAbee, Creative Director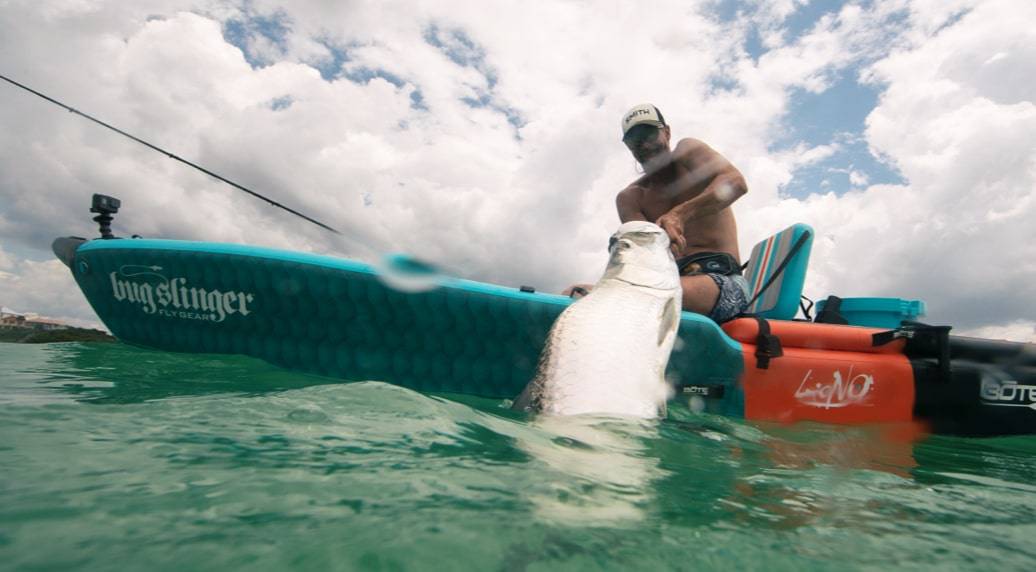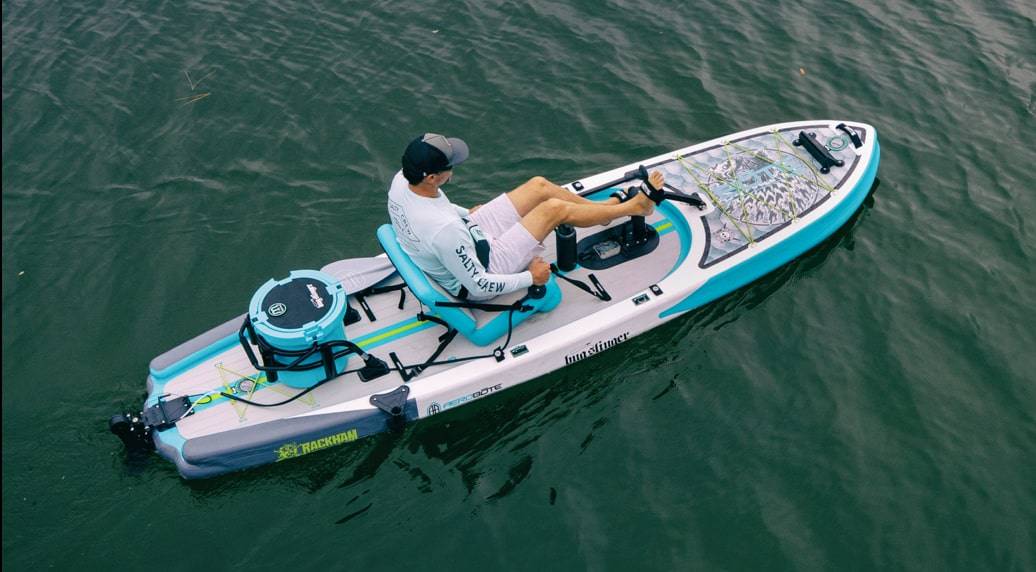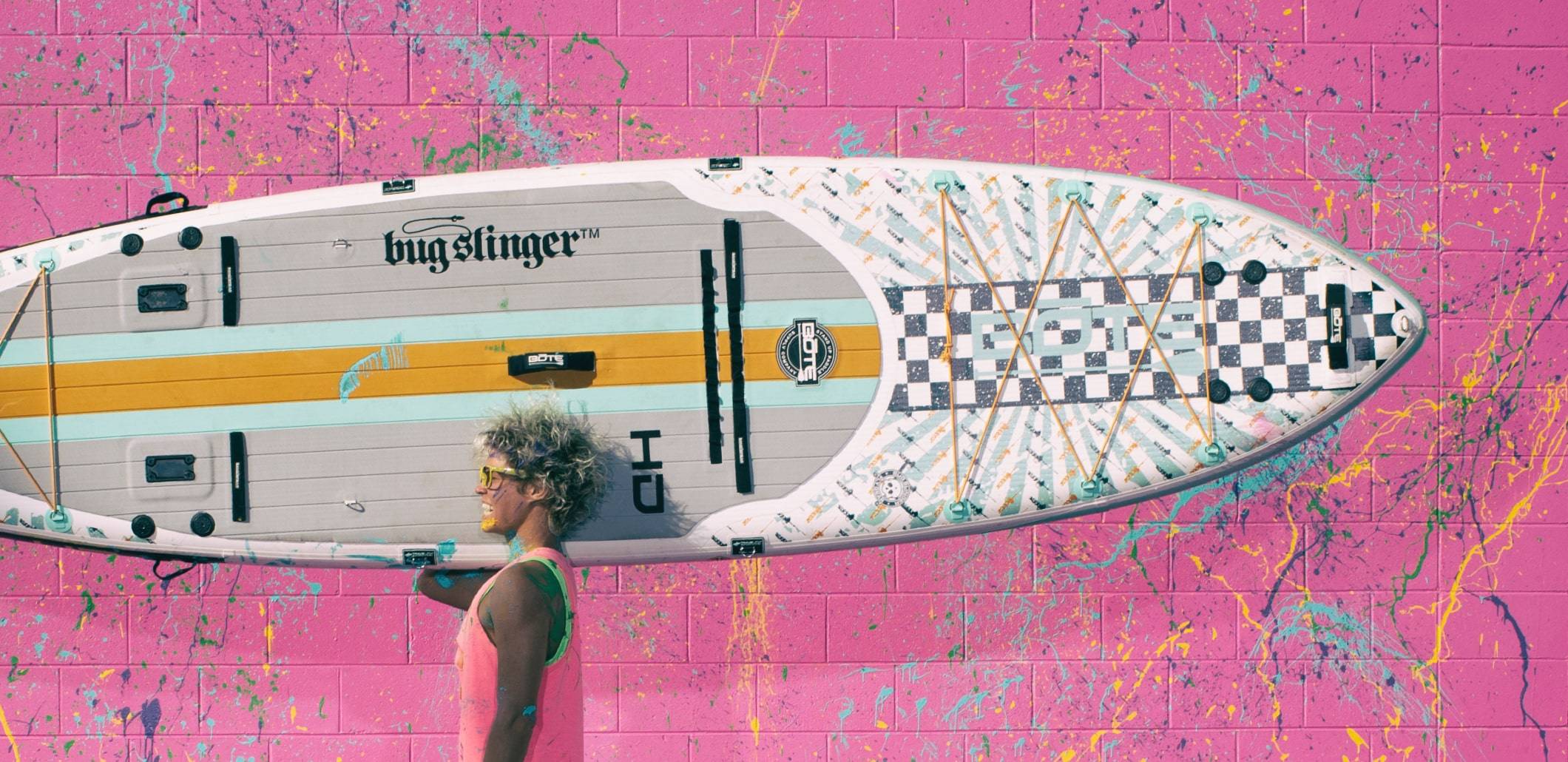 Full Trax
Simple, Minimalist, Striking
Full Trax gives a sleek aesthetic to functional features. The main feature of Full Trax is the full-length deck pad that adds traction along the entire board, giving cushion and grip for you, an extra passenger, a young'un, a dog, you name it. The design accompanying this full-length deck pad is a lesson in minimalism—clean lines, striking colors, simple yet refreshingly sleek symmetry like a tall glass of water. Stretching the length of the BVA multi-textured deck pads and throughout the body, the Full Trax design approach makes utility look sexy.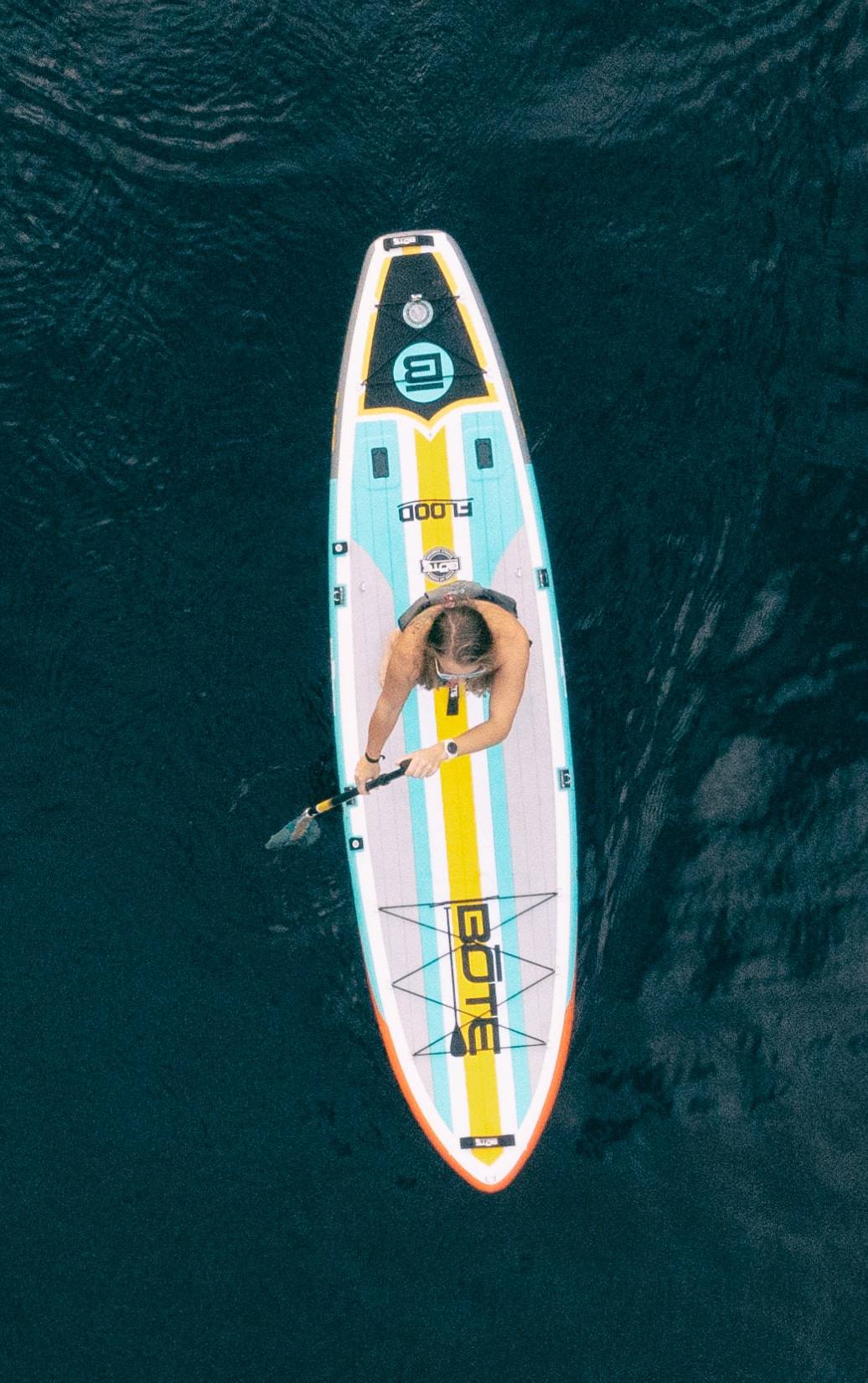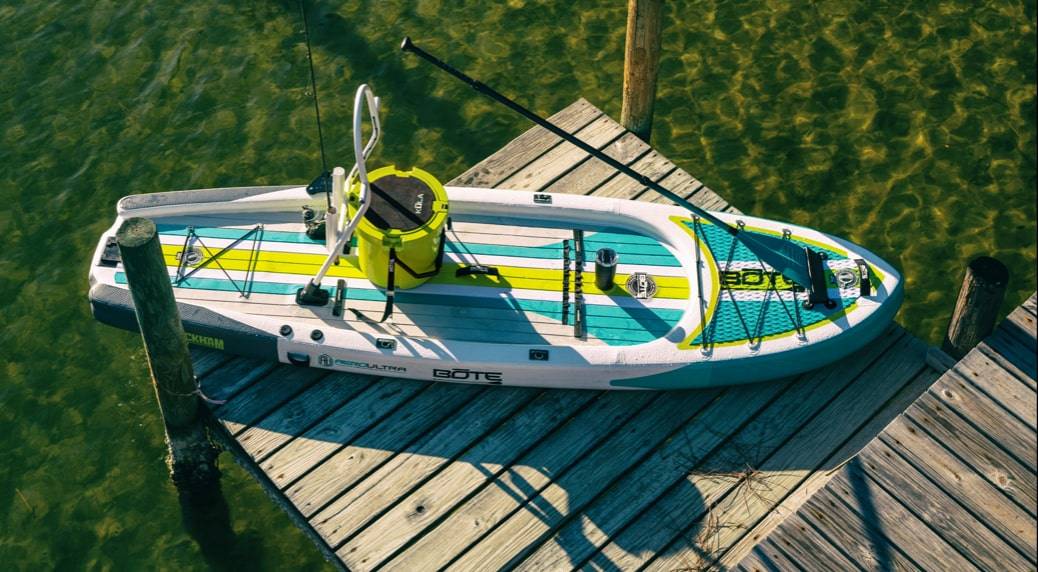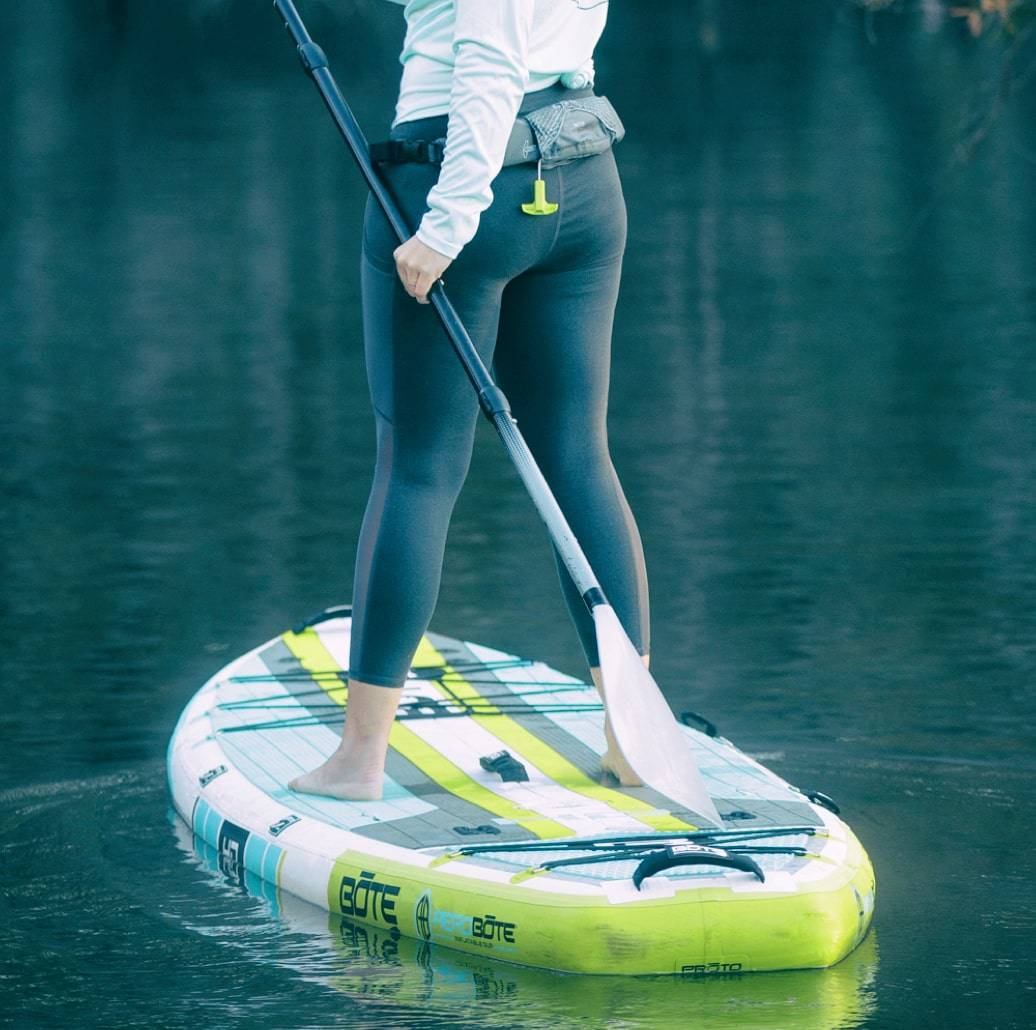 VERGE CAMO
Stealthy, Modern, Rugged
In case you haven't heard, camo is "in" these days. And BOTE's Verge Camo puts a badass, modern spin on the classic camouflage design. The goal in developing Verge Camo was not only to provide a pattern for application in the field when you're paddle hunting or paddle fishing but an aesthetic for everyday use. Verge Camo allows paddlers to simultaneously blend in with the elements and also stand apart from the ordinary. It's a pixelated reimagining of classic military camouflage that's at once old-school and new-age. Pair the Verge Camo design with a board like the Rackham, and you'll be able to stealthily stalk pretty like a pro. Beyond the Rackham, we love the Verge Camo so much, it's become a staple for many BOTE products and accessories.