Max Relax: Hangout by the Pool
Who doesn't love a good pool day? A little lounging, a little grilling out, a lotta splish-splashin' about—these are the hallmarks of a solid pool day.
Of course, at the core of all of these activities, the real meat-and-potatoes ethos of each is good old-fashioned hanging out. And hanging out is what the Hangout Suite does best.
With eight new products and infinite configuration possibilities, the Hangout Suite was practically born to be poolside. (Actually, it was born to float on almost any body of flat water, but it's especially fond of pools.)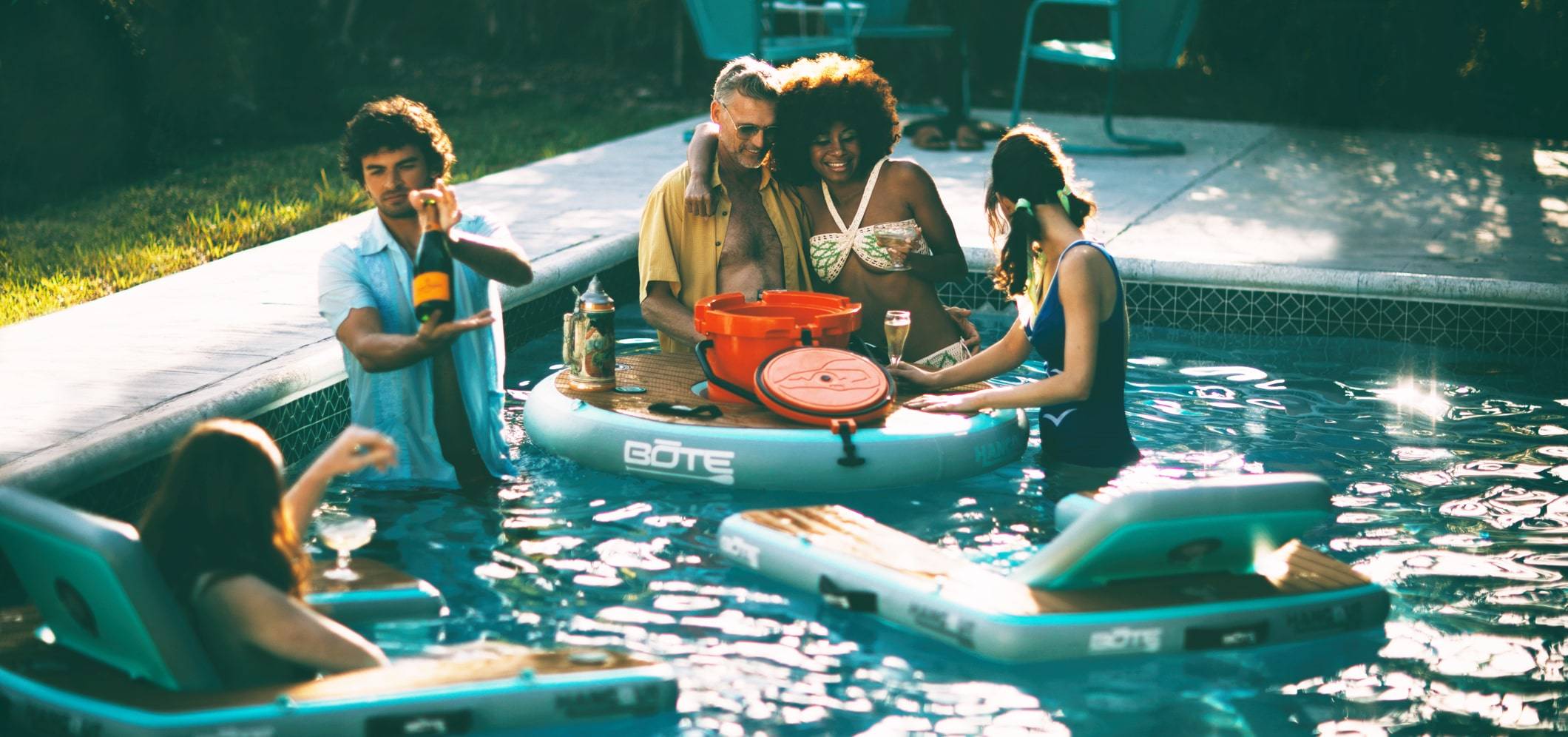 While some members of the Hangout Suite are pretty big (looking at you, Hangout 240), pretty much all of them will fit comfortably in most pools. But if you're looking to save your real estate for the water, there are many BOTE products (both Hangout Suite and accessories) that make epic poolside companions.  
Consider this pool furniture, elevated.
First and foremost, everyone loves floating on the water. This universal truth makes the Hangout Chair, the Hangout Lounge, and the Hangout FLOATube prime contenders for lightweight champions of the floating world. All three are designed to comfortably fit one person and vary in how 'in-water' you'll be.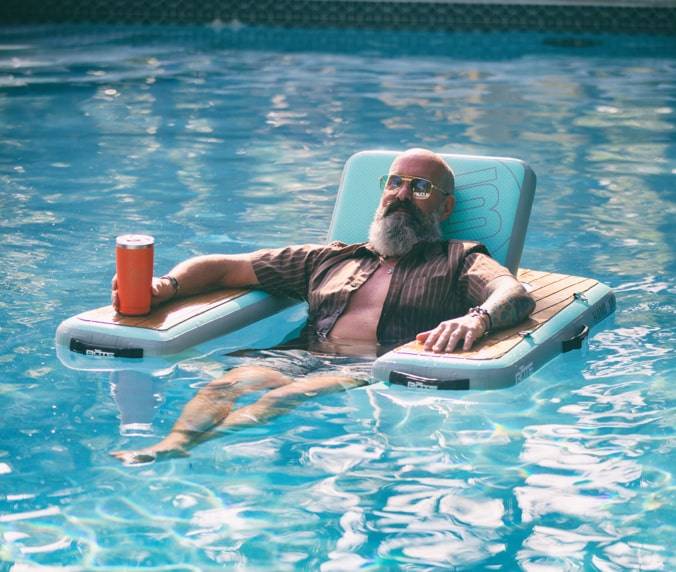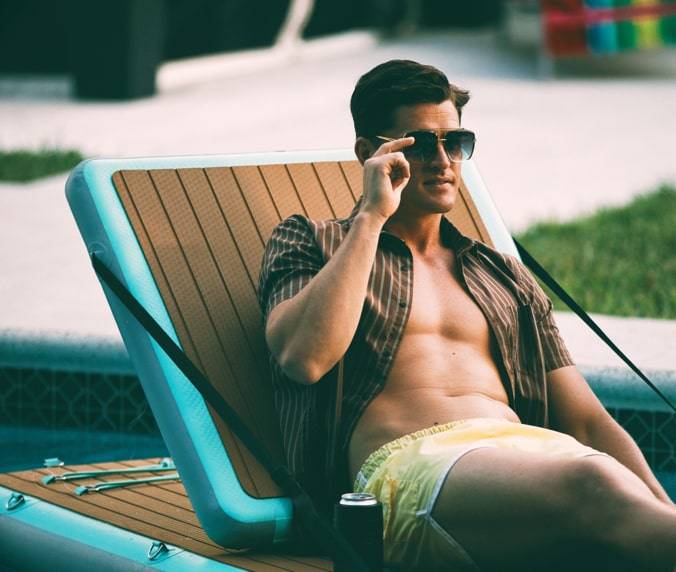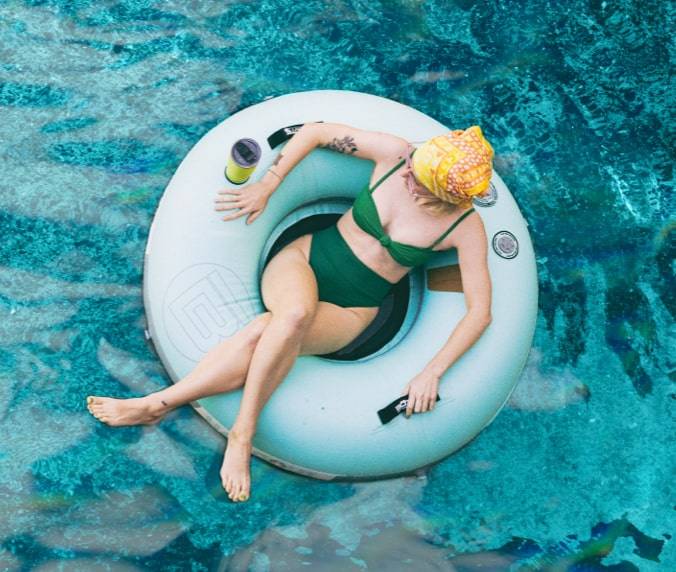 The Hangout Chair is essentially your traditional Adirondack chair but, like, in the water. Half-submerged, half-floating, this smooth operator is the perfect pool companion. More on the Hangout Chair shortly.
The Hangout Lounge is the epitome of chill, the embodiment of sunbathing, the quintessence of calling it a day and taking a load off. If you've ever sat in one of those old vinyl-strapped chaise lounges on the perimeter of a pool and thought: "Man, this would be great in the water and without these sadistic vinyl straps," then you'll love the Hangout Lounge. Featuring an adjustable, removable, and reclinable seatback that you can customize to whatever level of lean you want, this thing is excellent for reading, napping, or just good old-fashioned lounging.
---
"I would honestly recommend having multiple Hangout Lounges so you and your friends can hang out together. I've got two or three of these at home, and my kids love to jump all over them."
– Corey Cooper, BOTE CEO and Co-Founder

---
The Hangout FLOATube might primarily conjure up images of floating down a lazy river, but that doesn't mean you can't get lazy with it in a pool too. The FLOATube's mesh keeps your butt from slowly slipping and lets you avoid the awkward inner tube dance as you try to pull yourself back up into a better-seated position. With a MAGNEPOD™ attachment point to secure your drink—not to mention attachment compatibility with the Hangout Bar so you'll never have to get out of the pool for a refill if you don't want to—the Hangout FLOATube is the ultimate winner in innovative yet old-school cool.
when you gotta accessorize
For just plain ol' shallow-water-standing, the Hangout Bar allows you not to be tethered to the pool's edge to set your drink down. Smack a KULA in the center of this thing and stack some MAGNETumblers, and you've just up'd your pool game. Plus, with your cooler floating in the water with you, you don't even have to get out for your next refill.
And, of course, the hanging out doesn't stop at the Hangout Suite. BOTE also makes plenty of other accessories that turn an average pool day into an elevated experience. Add Aero Chairs and Aero Couches to spice up your around-the-water seating. Grab some extra KULAs for snacks and brews. Or, if you're really feeling the poolside party spirit moving through you, snag a KULA 2.5 with its very own tap and fill that sucker up with some homemade hunch punch.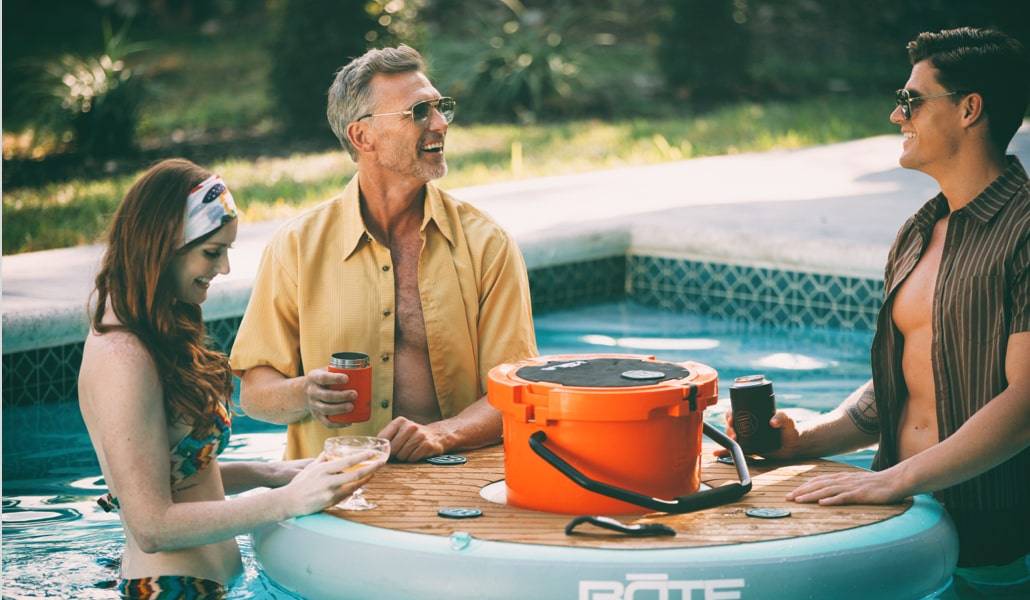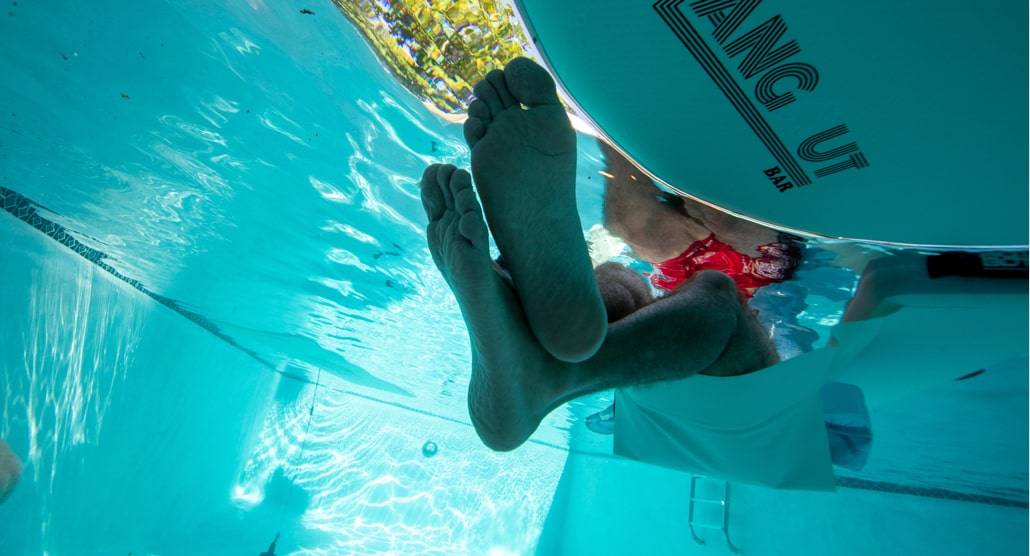 On days when the sun is beating down and the breeze is nowhere to be found, the Hangout Chair is the ultimate pool remedy, letting you float directly in the water while still leaving your upper half (and drinks) out of the water. AKA, you can stay cooled off without having to tread water, and you can sit back and relax without sweating to kingdom come. It's the best of all worlds.
Weighing only 9 lbs but carrying up to 300 lbs, the Hangout Chair is submerged in the rear with a floating upper half to give you the ultimate in-water Adirondack-chair experience. A PVC sling underneath keeps your rump in place, and the MAGNEPOD™ attachment point keeps your drink in place. What more could you ask for out when it comes to pool furniture?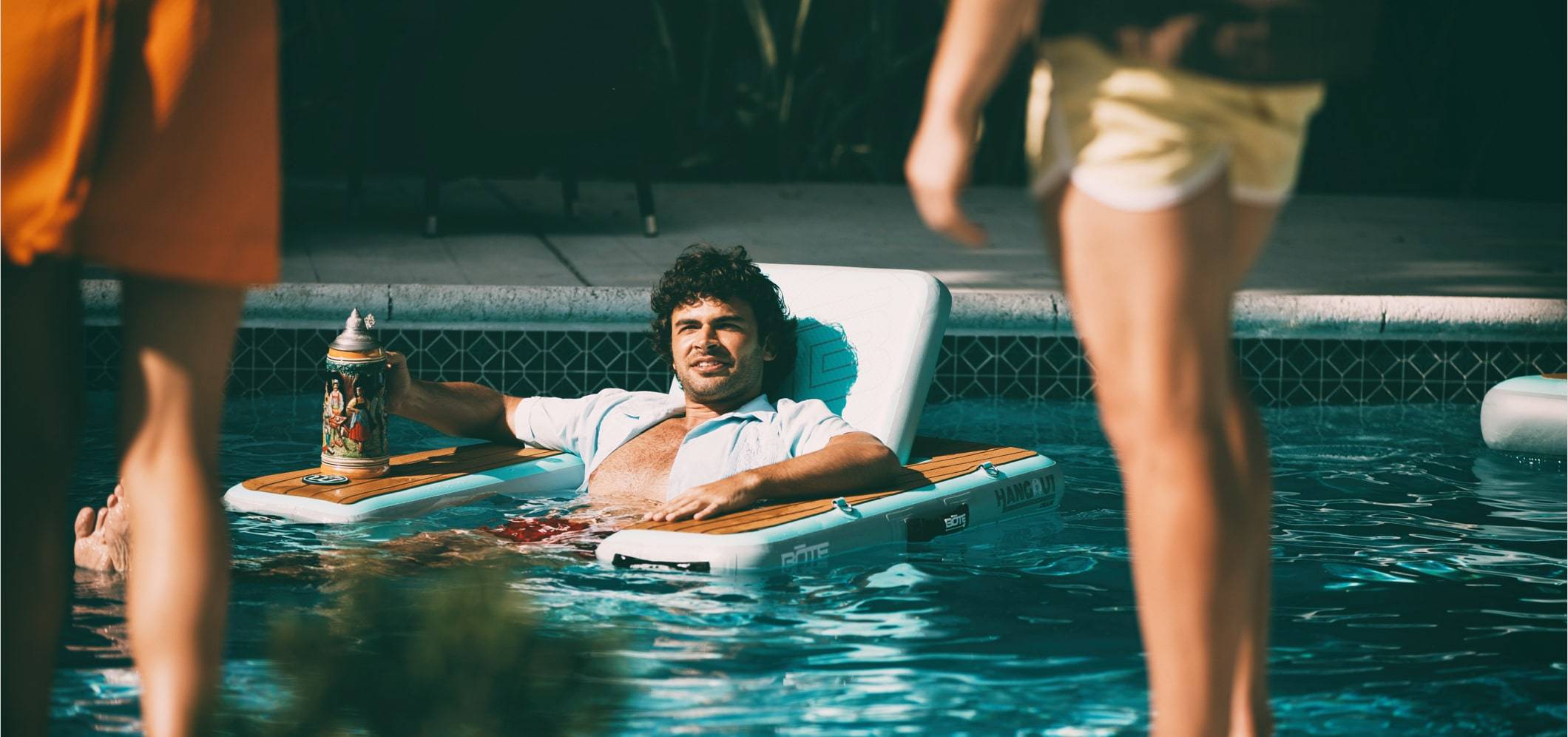 for lounging with a buddy
You already know about the Hangout Lounge. You know that it's made for, well, lounging. It takes everything you love about a poolside lounge chair and moves it directly over the water, including the adjustable backrest.
But if you're looking for a little more space, we've got another excellent contender to throw into the lounging ring: the Hangout 120. Sure, the Hangout 240 or the Hangout Couches might be too big for your pool, but the 120 is half the size and equal the fun—an awesome two-seater alternative.
However you hang out by the pool, we're here to help you max relax with the Hangout Suite.