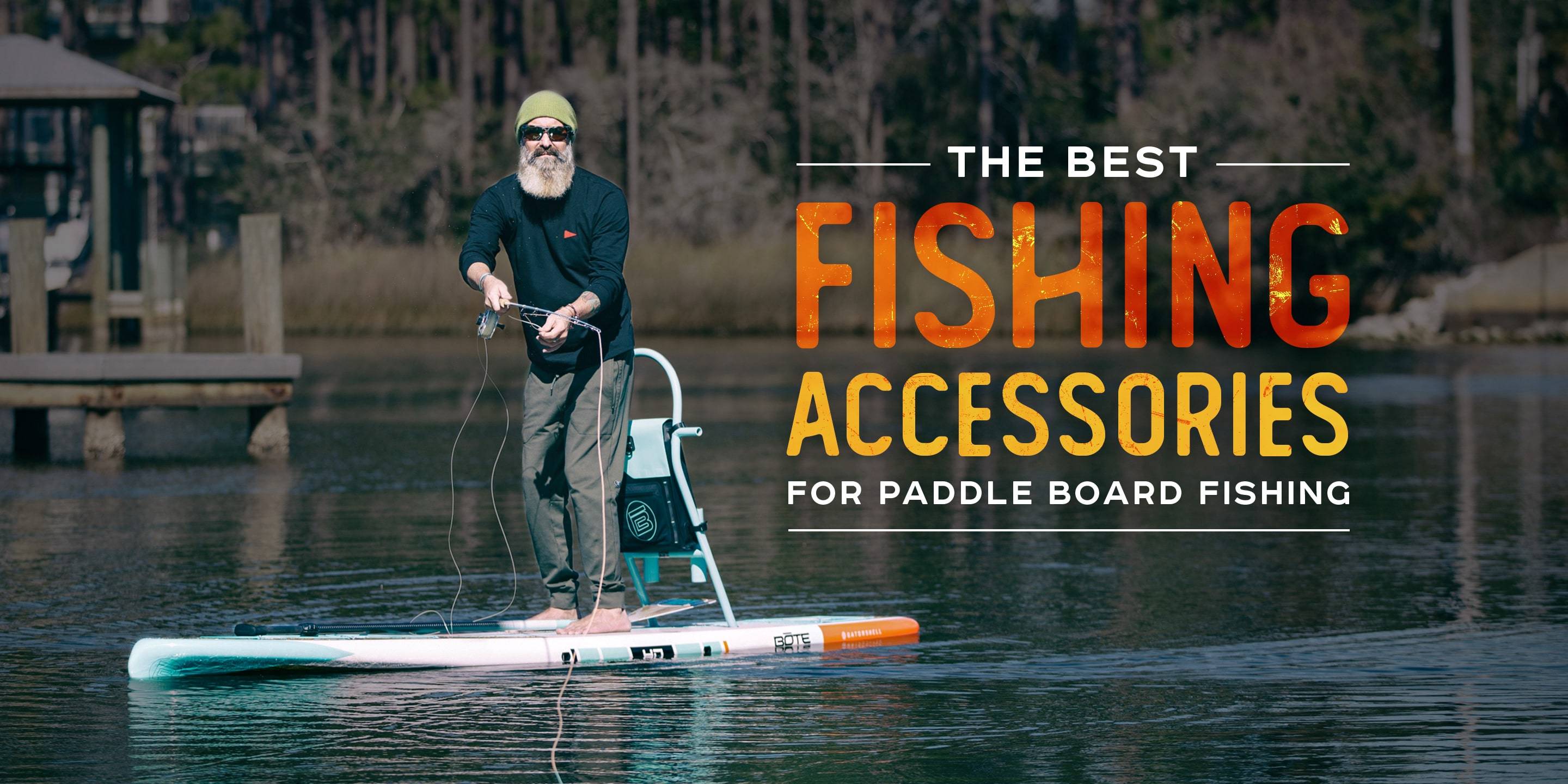 The Best Fishing Accessories for Paddle Board Fishing
So, you're looking to deck out your SUP with the best paddle board fishing accessories? You've come to the right place.
Here at BOTE, we've ensured our fleet of fishing SUPs can always be tweaked and tinkered with to ensure utmost angler personalization. In layman's terms, no matter how you want to deck out your board, our SUPs and SUP fishing accessories will help.
From state-of-the-art Rac systems, to multifunctional coolers, to tackle pouches and modern takes on push-poles, read on for a rundown of some of the best fishing accessories for paddle board fishing on the market.
highwater tackle pouch
Introducing the new kid on the BOTE block: the all-new Highwater Tackle Pouch. This bad boy is the epitome of combining style and substance. Forget flashy bells and fancy whistles. The Highwater Tackle Pouch offers simple, intuitive storage and accessibility while staying completely out of your way when fishing.
The Highwater Tackle Pouch hooks to the Tackle Rac similarly to our Tackle Web and has a large inside pocket for storage, front stash pocket, MOLLE loops, and a front D-ring. So, when you know where the fish are and exactly what they're eating, the Highwater Tackle Pouch can easily store the requisite number of flies, spools of tippet, and a couple of tools. The top flap with magnetic closure provides great water resistance to keep things like your phone safe while the drainage holes in the bottom ensure that any water that does find its way in also quickly finds its way out.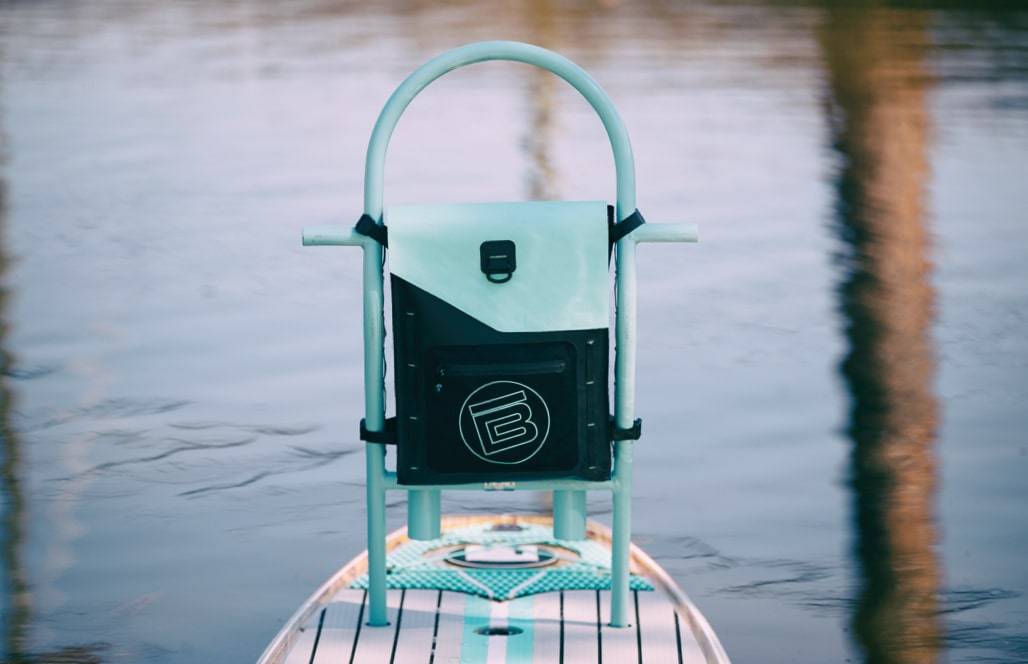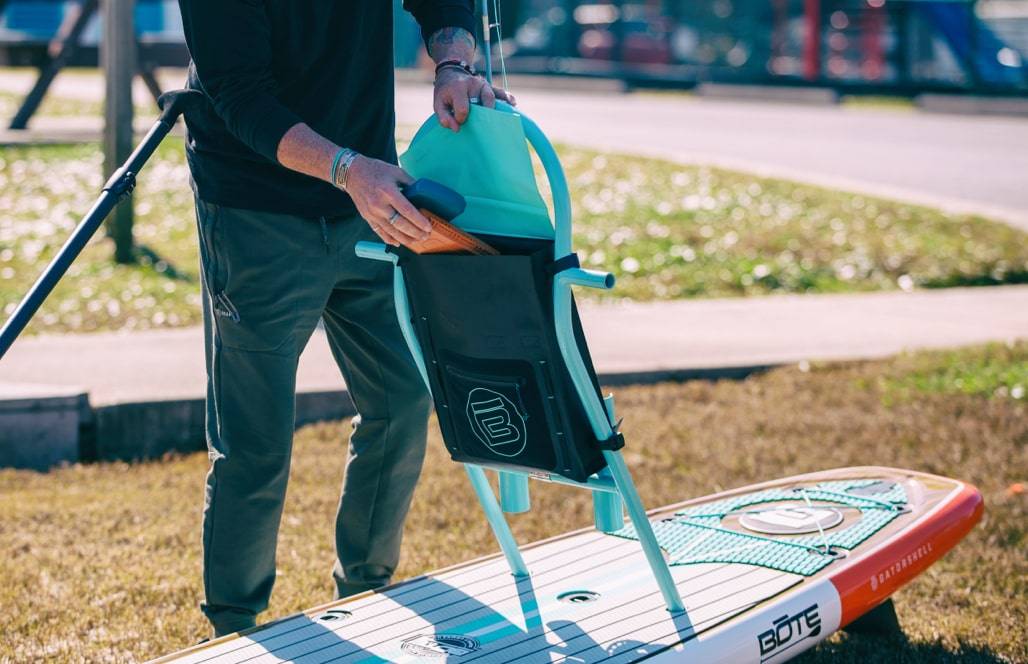 All in all, the Highwater Tackle Pouch fits like a glove, conveniently stores all your tackle gear, and keeps things high and dry while doing it. What more could you ask for in a paddle board fishing accessory?
Rac Systems
No matter the rac, we've got your back. Here are a few of our favorites:
POWER RAC
You want to take your paddle board fishing experience to the next level? Next stop: night fishing.
The Power Rac is much more than a simple power source, it's essential for paddle board fishing at night. This self-contained, electric-powered command center for your board will help keep you fishing all day (and all night) long. Powered by a 12V water-resistant battery from NOCQUA, the Power Rac features an LED light bar to illuminate the deck of your board as well as red & green navigation lights to keep you visible even in the dark of night. This power console also comes fully loaded with additional accessory ports and the ability to sync GPS units, Fish Finders, and other compatible marine electronics.
If you want a robust power source on the water, you'll want the Power Rac.
GRAB RAC
Looking for a bit of balance in your life? The Grab Rac offers a no-holds-barred bar to hold when you're speeding along in your motorized Rover or just moving around the deck of your HD Aero. Nylon MOLLE loops are riveted to the marine-grade aluminum risers to allow multiple gear attachment points. The BVA foam hook caddy will keep your go-to flies and lures easily accessible. And the Grab Rac also includes two-rod holders (fly or spinning) and a lure caddy so that you can conveniently carry all the fishing accessories you need for a day on the water.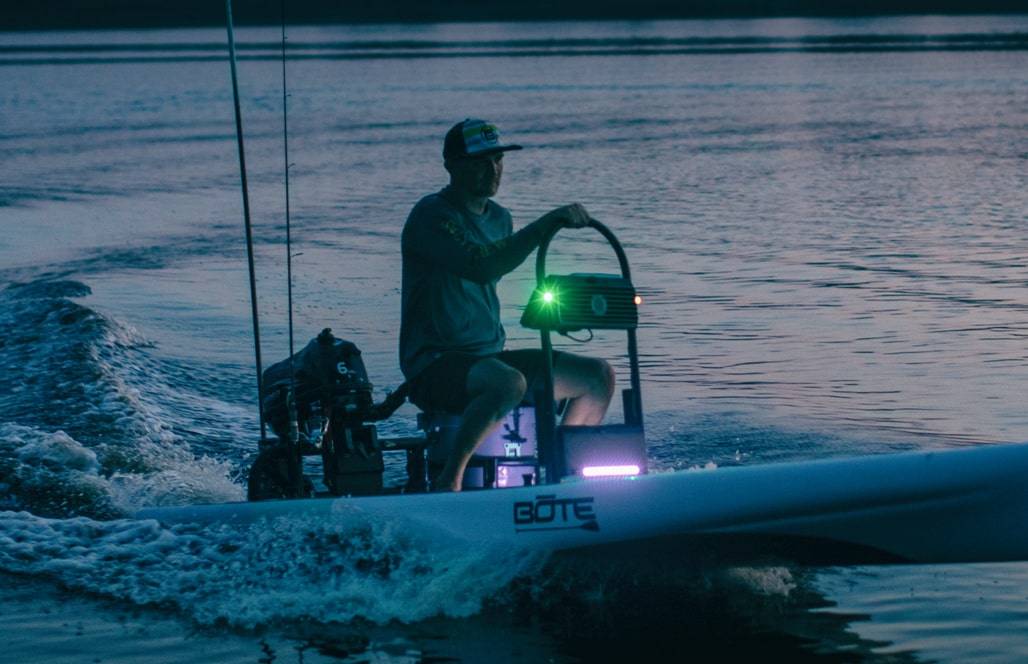 TACKLE RAC
Want to keep all the gear on your board high and dry and above the water? Take a look at the Tackle Rac. This thing is almost impossibly easy to use; you can slide it in and out of your board with one hand. And while it's aesthetically barebones and simple, it features a whole host of thoughtfully-designed features, including two fishing rod holders in the rear (that'll hold traditional, spinning, or fly reels) and two pegs off to the side to hold any sort of bag or PFD you want.
Made out of Marine-grade aluminum, the Tackle Rac is an uncompromising and unquestionably useful fishing accessory for your paddle board rig. Pair it with the handy dandy Tackle Web for extra storage with durably-constructed mesh pockets that'll fit your valuables, a Bluetooth speaker; you name it.
BUCKET RAC
The Bucket Rac is designed to wrap around a standard five-gallon bucket (or a KULA 5 Cooler) which is great for transporting bait, cast nets, or just about anything. This uniquely shaped accessory works perfectly in the front Rac receivers as a place to secure your bait bucket (or your beer-and-refreshment-filled KULA) and keep rods handy and close. The Bucket Rac also fits the rear rac receivers on all our Tackle Rac compatible boards.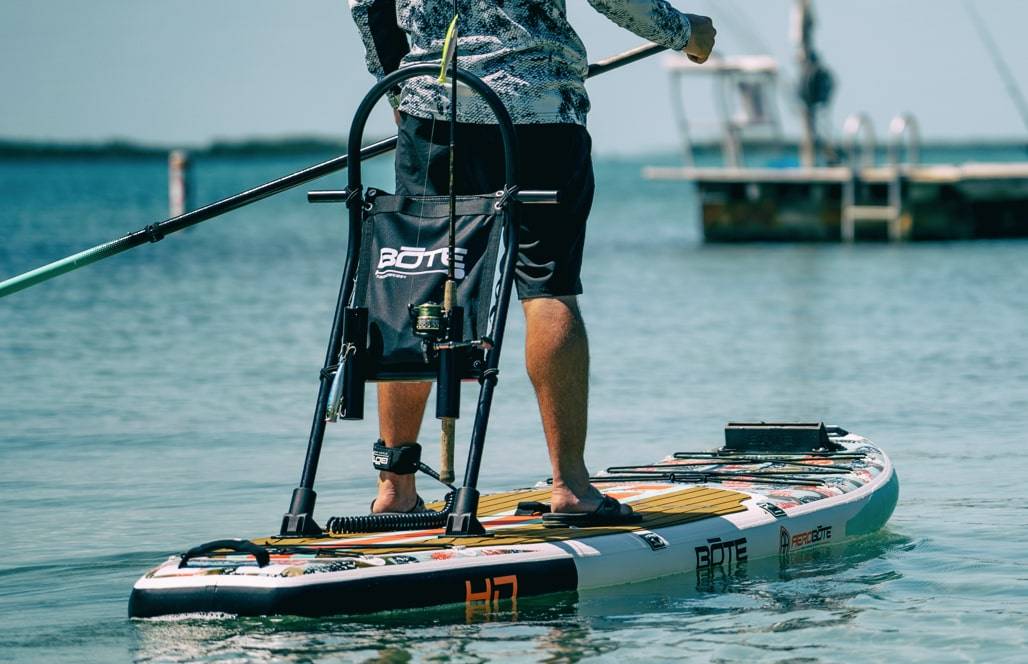 Tackle Rac with Tackle Web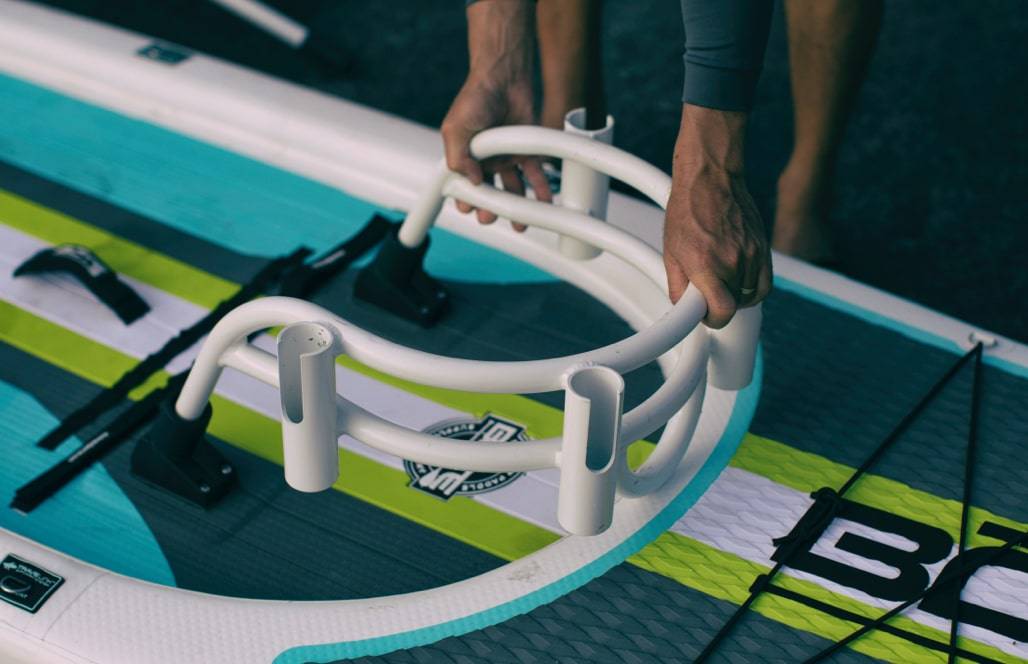 KULA 5 COOLER
As any veteran angler knows, having a five-gallon bucket is key. And as any veteran geometry lover knows, "round is KULA." That's why the KULA 5 is the perfect paddle board fishing accessory. Not only does it combine the best parts of a cooler with a five-gallon bucket, but its unrivaled versatility makes it the ideal companion on the water.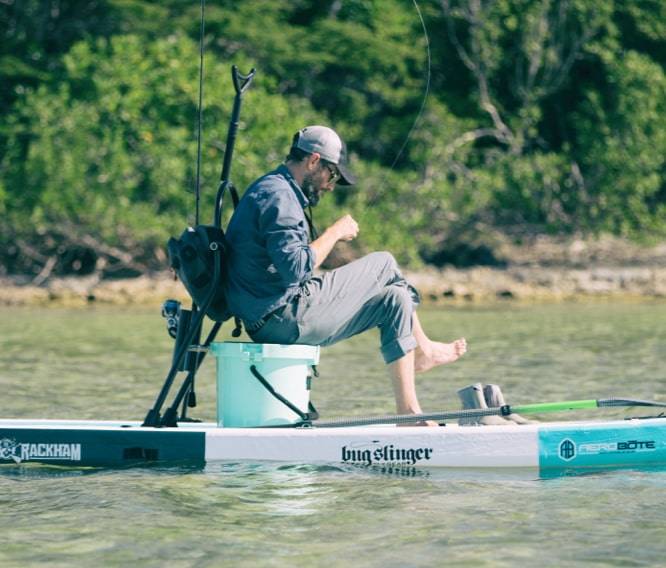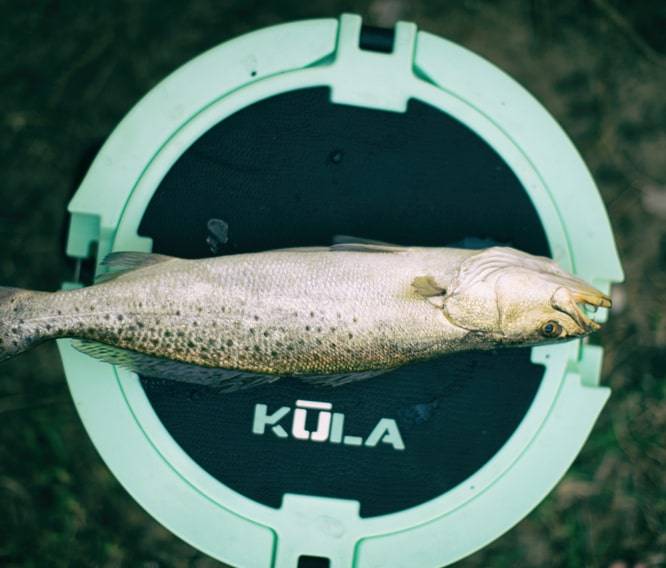 ---
As any veteran angler knows, having a five-gallon bucket is key. And as any veteran geometry lover knows, "round is KULA."
---
The KULA cooler is a tool for your life. Use it as a cooler, seat, baitwell, rod holder, cast net holder, equipment storage, or just about anything that you can do with a five-gallon bucket. The KULA 5 is the ultimate attachment for any BOTE board. It's lightweight, easy to carry, tougher than Chuck Norris, and designed to keep ice till the cows come home.
Sandspear
The BOTE Sandspear is a versatile stakeout anchor meets push pole that's super easy (and helpful) to use in all shallow water activities. Utilize the stake out function by simply inserting the spike side down through the stake out holes in any of our compatible boards to anchor it in place. From here, fish your heart out while feeling fully secure and anchored in place. When you want to creep silently across the shallows, simply turn the Sandspear around and push your board with the foot end. This 8-foot-long fiberglass spear is the ultimate paddle board fishing accessory for shallow-water angling.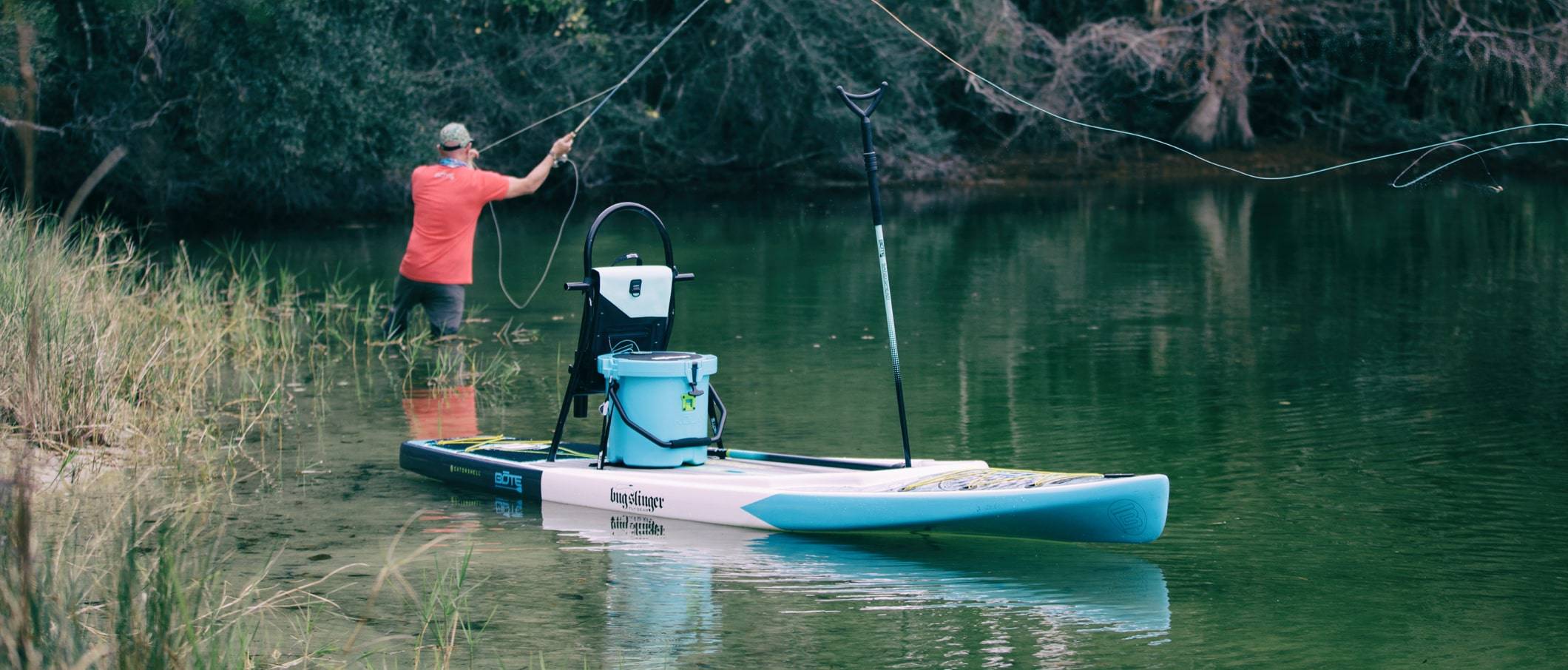 highwater backpack
Come hell or highwater, you're gonna want a waterproof backpack on your fishing excursion. And for that, there's the Highwater Backpack. This 100% waterproof, fully submersible pack features 28L of carrying capacity and can carry everything from cameras to a full-on tackle box.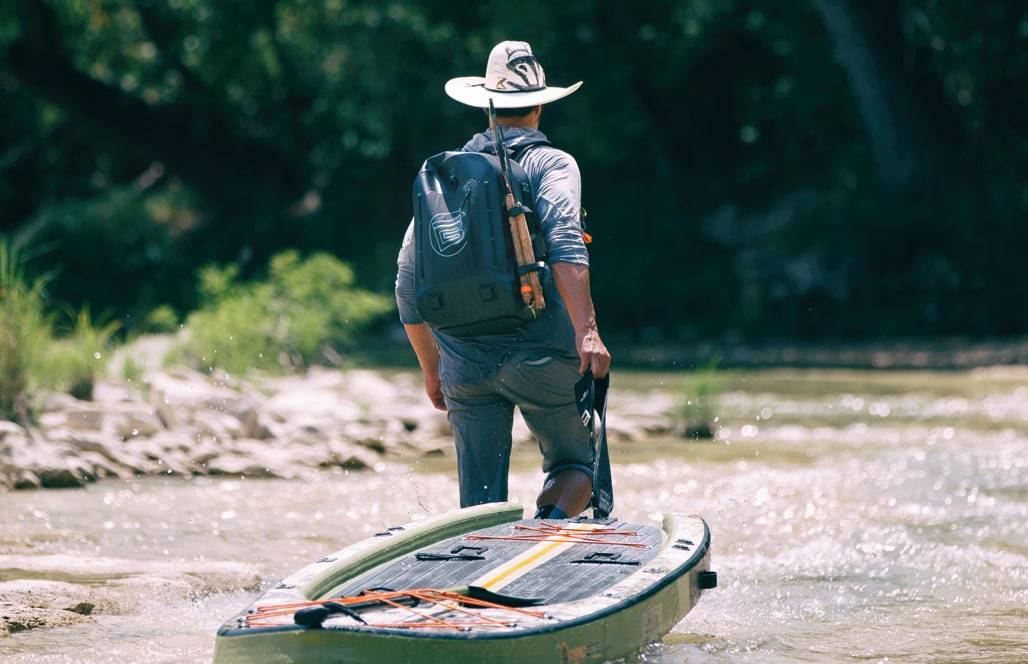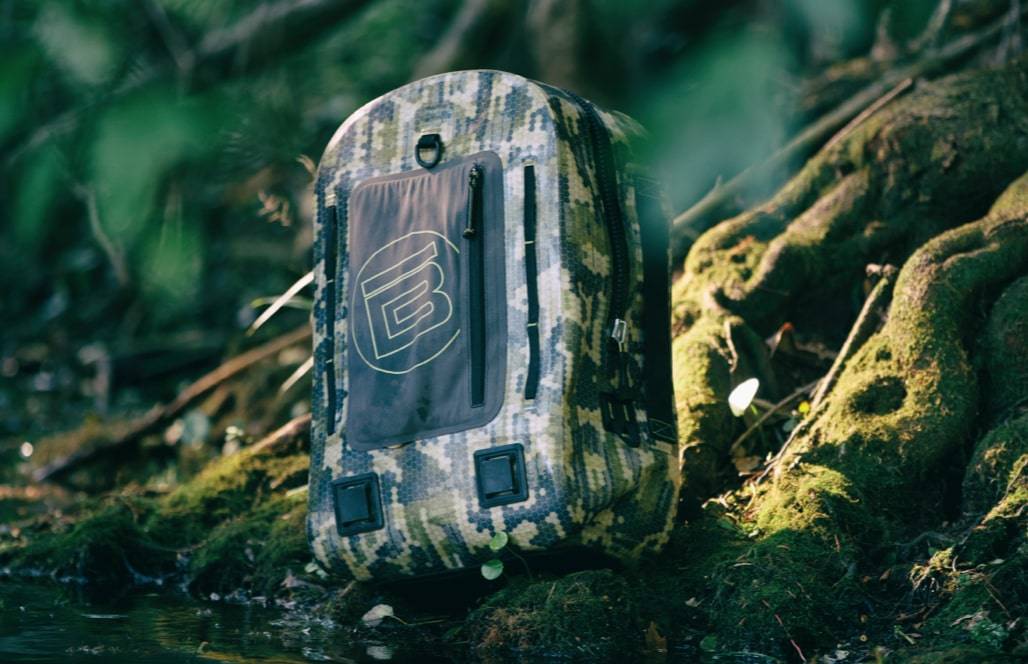 ---
"This is a wonderful addition to my gear when setting out on the water. This backpack is easy to carry and keeps the contents bone dry. The straps on the side can help me carry my fly rods to my destination and the bolle attachments allow me to carry my tools of the trade. This backpack keeps a good form and is comfortable to wear for an extended period of time. Lastly... this thing looks awesome! I've gotten several comments on this pack."


- Verified Buyer, Chad H.
---
The Best Stand Up Paddle Boards for Fishing
In terms of which paddle vessels you'll want for your paddle board fishing excursions, the good news is you've got options.
RACKHAM AERO
Whether you're looking at the new 11-foot Rackham Aero or the redesigned Rackham Aero 12′4″ with APEX Pedal Drive compatibility, the Rackham is the ultimate waterman's vessel. The Rackham Aero is a super stable behemoth of a board with up to a 400lb carrying capacity and formidable form plus function. For anglers, it's a true fishing machine—decked to the nines with add-on features and multiple accessory compatibilities. For all-around adventure paddlers, it's a high-volume vessel fit for any excursion.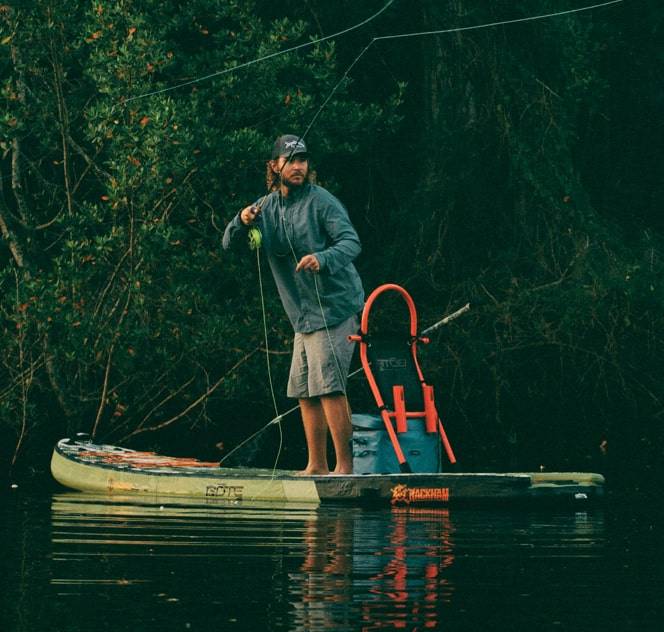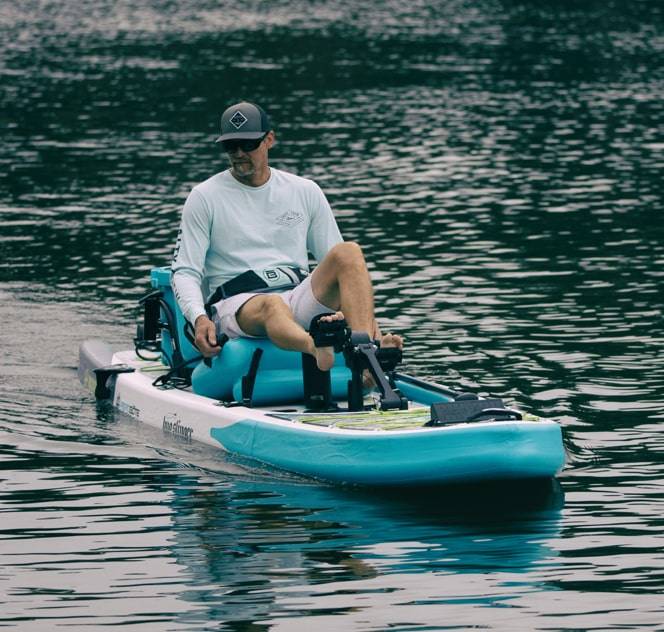 HD AERO
Versatility is the name of the game with the HD Aero Inflatable Paddle Board. Not only is it a great board for all your everyday paddling activities, but it comes fully loaded with a crazy variety of fishing compatibilities and add-on capabilities. It's Rac-compatible, Sandspear-compatible (on the Bug Slinger version), and Aero SUP Paddle Seat-compatible too. In short, however you want to deck out your HD Aero, it'll handle it all, and more.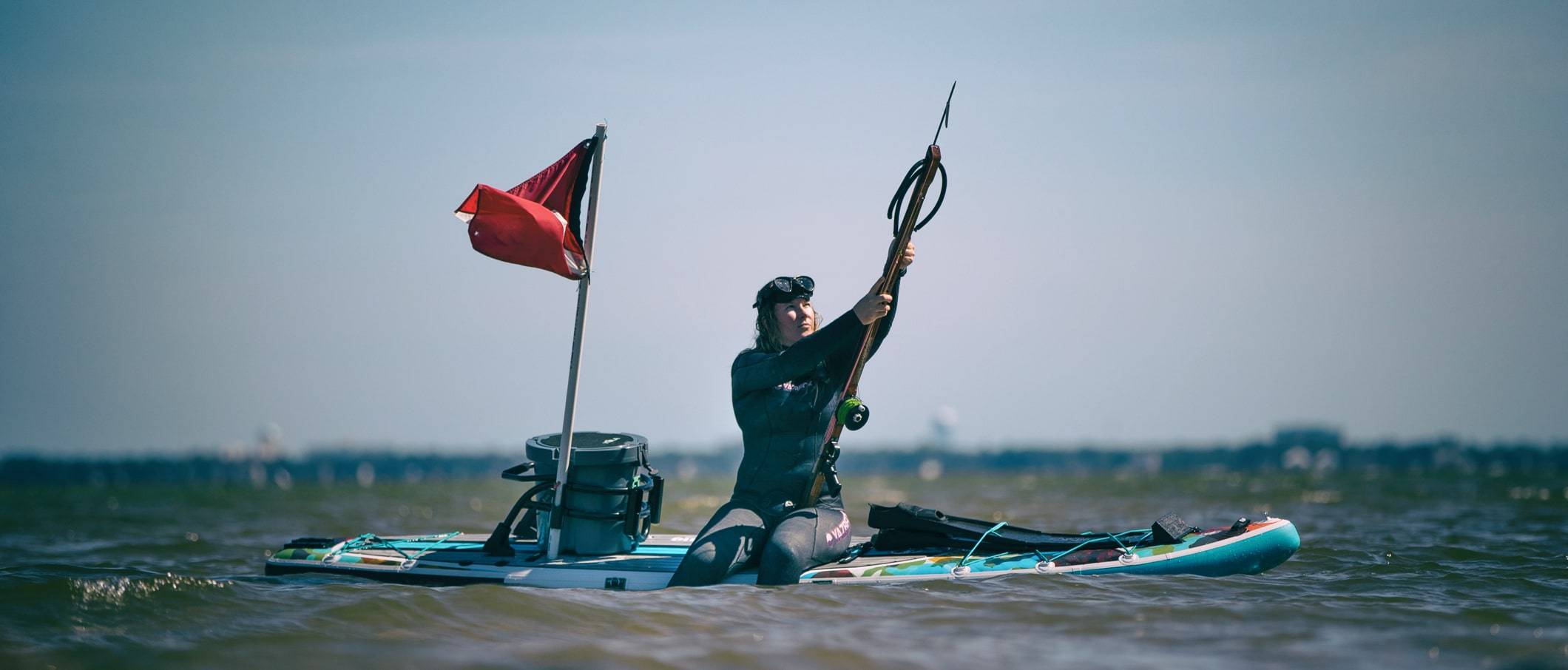 ROVER AERO 12′6″ INFLATABLE
MICRO SKIFF
Sure, it's a skiff, and a dingy, and a tender. But it's also a motorized inflatable paddle board perfect for fishing. The Rover Aero can be outfitted with an outboard motor, allowing you to go much farther than a traditional paddle board, and then when you get there, still have the ability to paddle with stealth. So, if you want to move under power to track down your prey or trim the motor to stealthily stalk in the shallows, the Rover is any angler's best friend.