Van Life Essentials: Packing for Your Next Trip
With the growing popularity of van life, an increasing number of thrill seekers are in pursuit of the perfect products to enhance their on-the-road experiences. That is where BOTE comes in. We have mastered the art of creating badass products that give you everything you could ever possibly want or wish for. Our innovative line of products and accessories are not only storable and portable, but they are also durable. We have designed our products to be optimized for storage and comfort, which are essential for a more enjoyable van life experience. So, without rambling any further, here's our expert recommendation on the essentials you need to master the packing for your next trip on the road.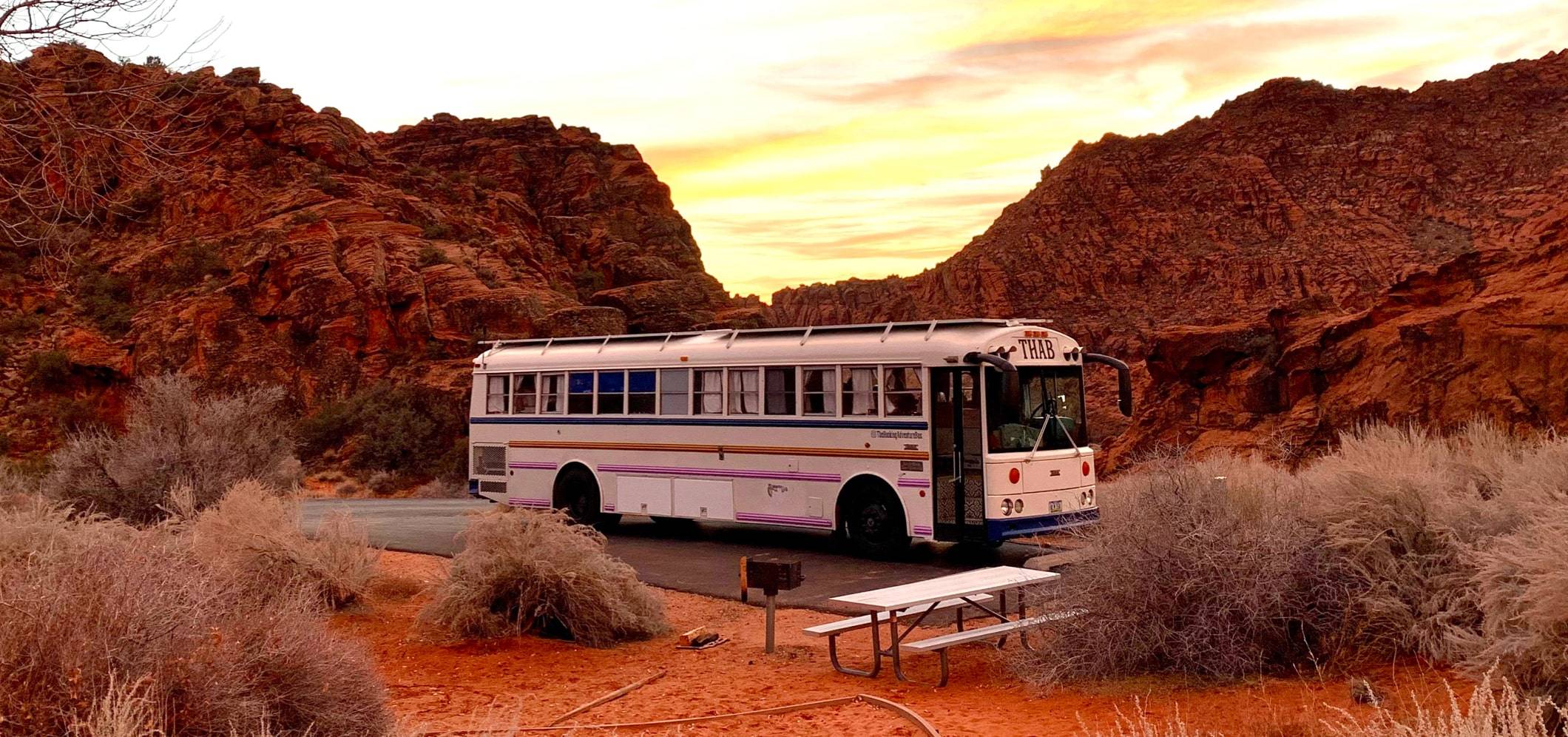 One thing to keep in mind when it comes to van life is that space is at a premium. Thankfully, we have designed our fleet of inflatables to be portable and storable without sacrificing important features like durability or functionality. One thing for sure is that our inflatables are nothing like the old-school, flimsy floats that you used to know. Our inflatables utilize a drop-stitching technology, which allows them to be extremely rigid whenever inflated and then compact whenever deflated. Below are some choice inflatables you should consider checking out before your next road trip.
For the van life enthusiast who wants a quick and easy way to get out and explore new waterways, an inflatable SUP is key. We highly recommend the WULF Aero for van life as it is the smallest and lightest board in the BOTE inflatable SUP lineup. Not only that, but it is super affordable, making it a great option for beginners and more experienced paddlers alike. The inflatable nature of the WULF Aero makes storing and transporting the board painless, as it can easily be deflated and packed into a small backpack, taking up minimal space in the van. The WULF Aero also is designed with stability and ease of use in mind, making it perfect for any paddler regardless of experience. With its durable construction, user-friendly design, and included coiled leash, the WULF Aero is an easy choice for anyone looking for a great recreational SUP to unroll and paddle out at a moment's notice.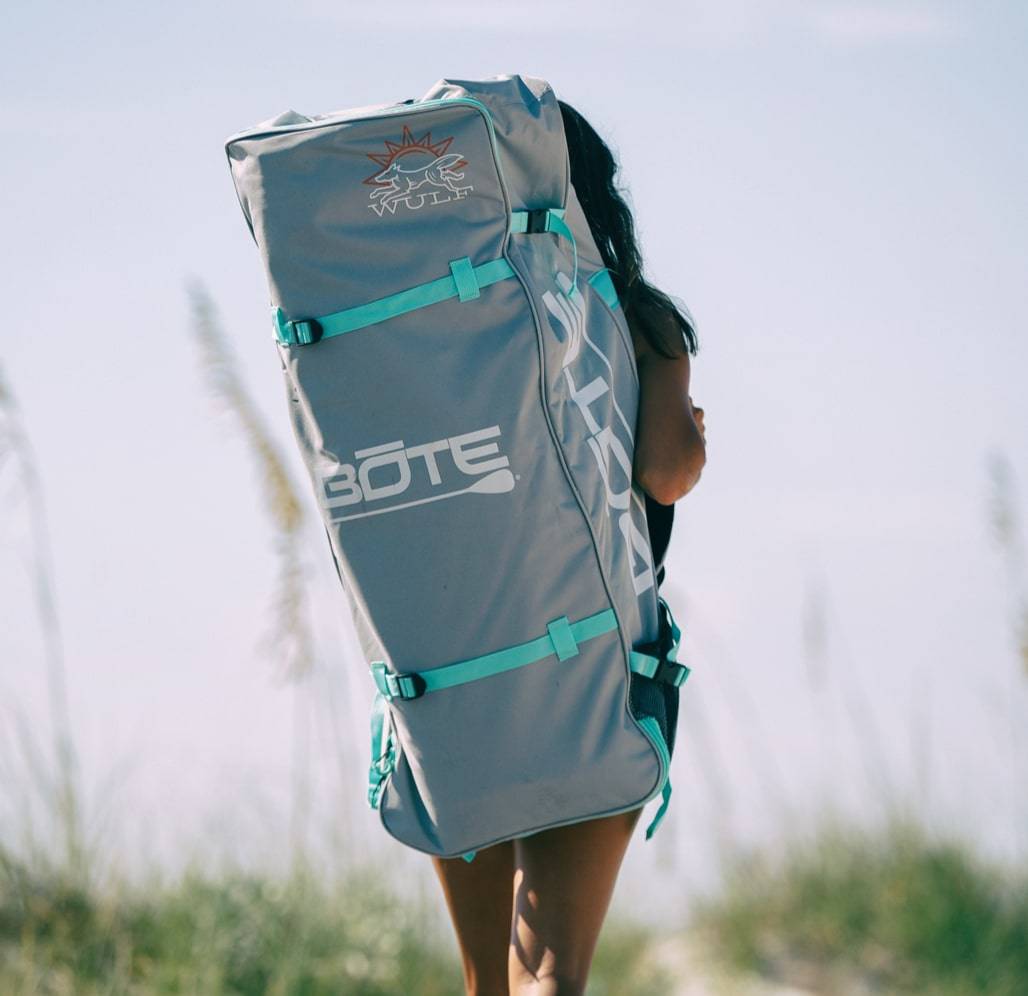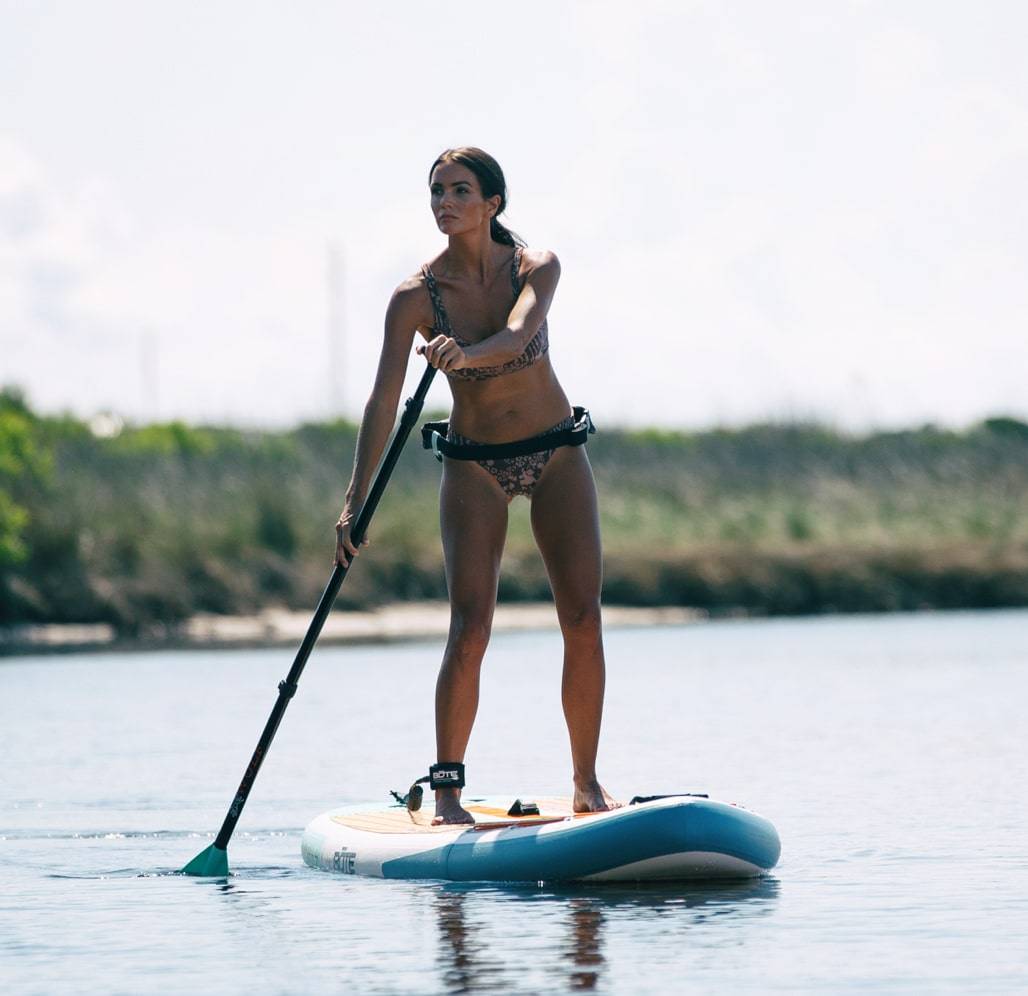 For van life enthusiasts who love exploring the great outdoors with a partner or friend, an inflatable tandem kayak like the Zeppelin Aero 12′6″ is an ideal choice. This inflatable kayak is customizable for use in van life setups and offers a range of benefits that make it the perfect addition to any aquatic adventure. The compact and lightweight nature of the Zeppelin Aero means it is easy to store and transport, making it an excellent choice for those on the go. Additionally, the inflatable construction of the Zeppelin Aero makes it incredibly durable and resistant to punctures, making it perfect for use in a wide range of environments. The Zeppelin Aero 12′6″ can have a solo setup or a tandem setup, making it extremely versatile for effortless exploration. Overall, an inflatable kayak like the Zeppelin Aero Tandem gives you the freedom to experience the great outdoors and make the most out of limited storage space, getting a 2-for-1 product for van life adventures both solo dolo and with a partner.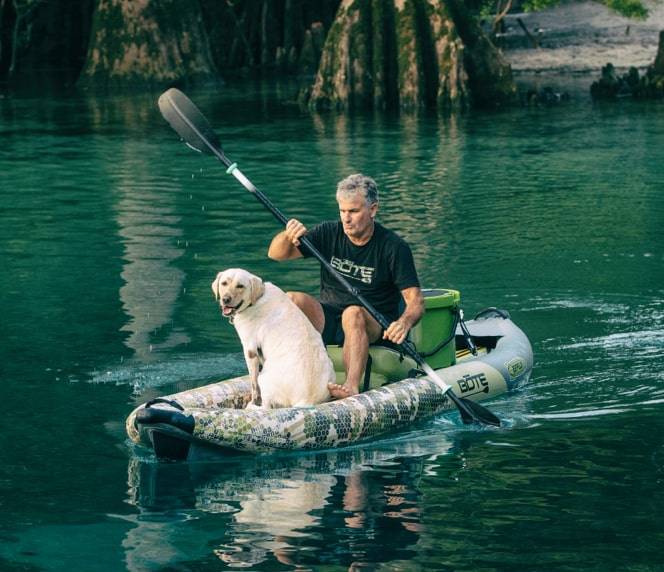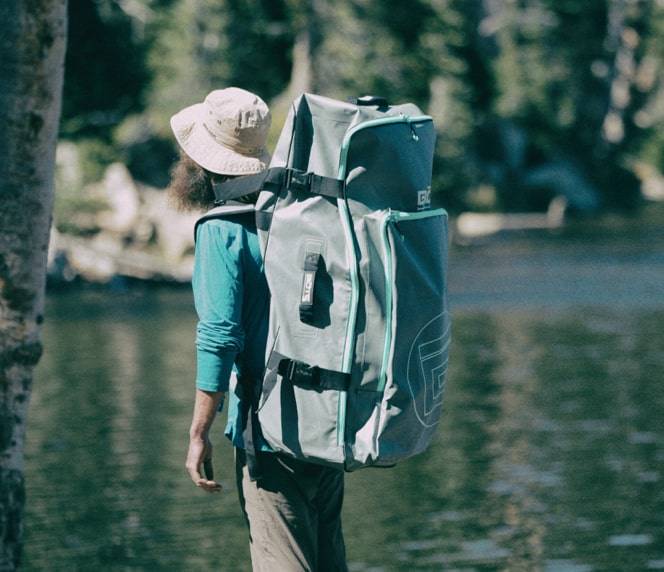 For the van life enthusiast who likes to hang out in style, we highly recommend checking out our series of inflatable furniture called the Aero Lounge Suite. This lineup of furniture and games is ideal for van life because it offers the perfect setup for travelers who want to create a comfortable and functional living space while optimizing storage. Some of our most popular inflatable furniture items we would absolutely pack are the AeroRondak® Chair, Aero Table, Aero Bag Toss. All of these products are designed with portability and convenience in mind, making them easy to pack up and transport on the go.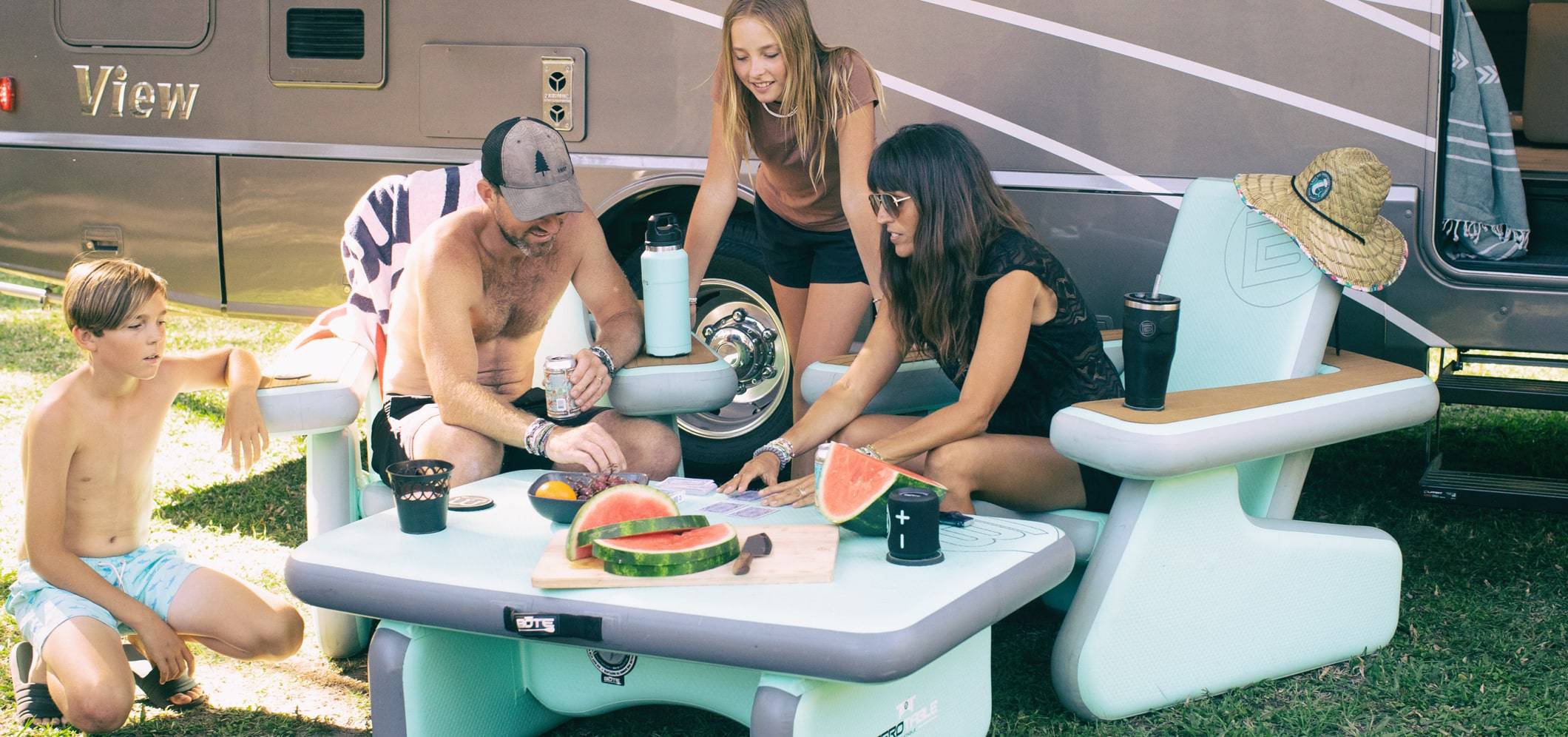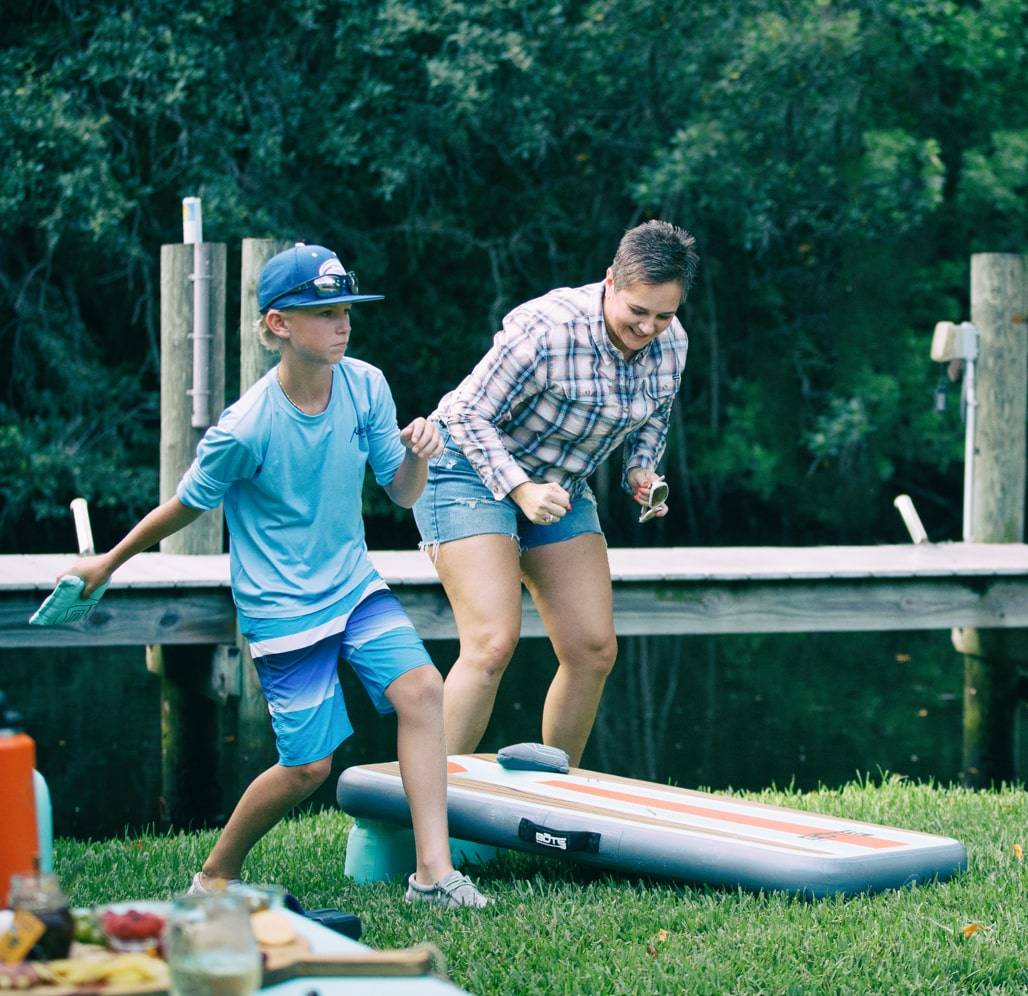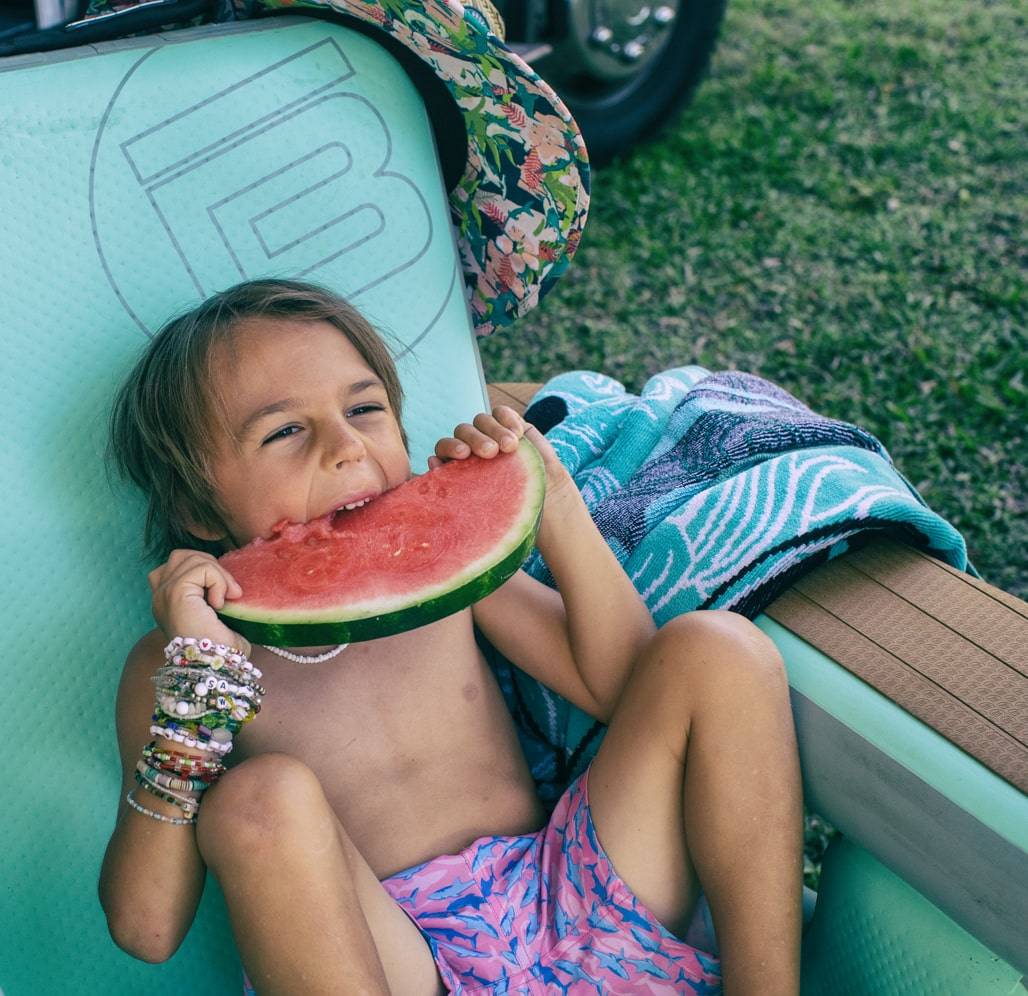 The AeroRondak® Chair (like its inspiration, the adirondak chair) genuinely has everything you could ask for in an inflatable chair, and then some. Its portable, compact, lightweight, and all-around comfortable design makes it ideal for van life. Super-limited on space? Don't sweat. The Aero Chair XL is a close runner-up, taking up less space while packed while still offering plenty of comfortable seating.
The Aero Table offers a sturdy and practical surface for eating, working, or playing games. Whenever you pair a few AeroRondaks® with the Aero Table, you can quickly transform the outdoors into a comfortable and open-concept living space. Another van life essential for a little friendly competition with friends is the Aero Bag toss. Its compact design makes it easy to store when not in use, which is a huge upgrade from traditional bag toss boards.
Hangout Suite: Hangout 120
If you're less of a paddler and more of a relaxer, then something from the Hangout Sutie may be just up your alley. If you plan on spending any time lounging on the water while traveling on the road, then you may want to seriously consider the Hangout 120. It's the most compact of our on-water floats; think of it as our version of a loveseat. The Hangout 120 lets you extend your real estate to the water and is the perfect small couch for the floating world.
Overall, the entire Aero range offers an excellent way to create a comfortable and practical solutions for adventuring, extra living space, or on water lounging while traveling in a van.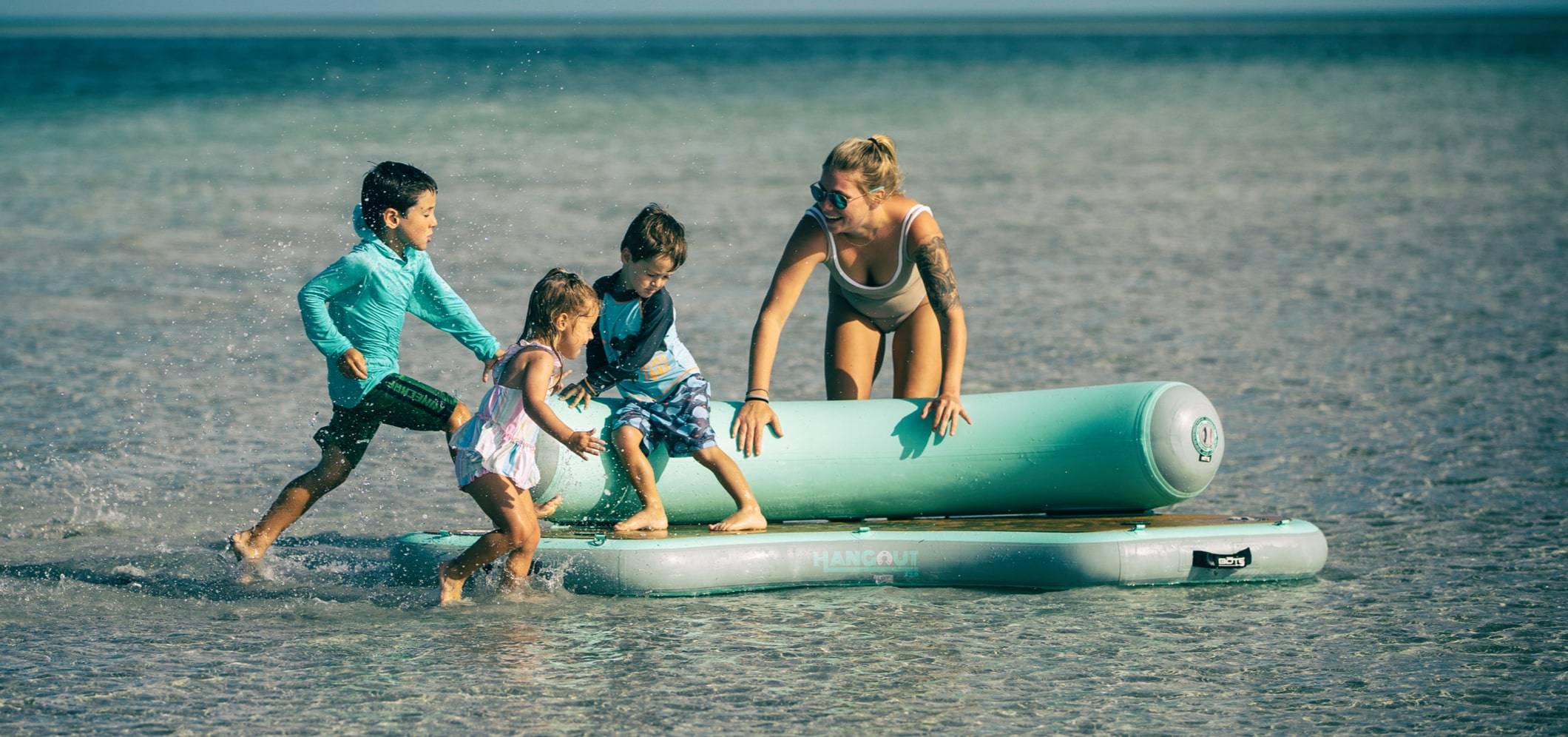 HIGHWATER SLINGPACKS
If you're a van traveler seeking innovative gear, look no further than the Highwater Slingpack. This 100% waterproof and submersible slingpack is designed to keep your gear dry and out of the way until you need it, allowing you to focus on your adventure. With its streamlined design, nylon seam-welded construction, double-sided TPU coating, and fully waterproof TIZIP® zipper, you can trust that everything inside will stay bone-dry.
KULA (WITH MAGNEPOD™)
The KULA cooler is a game-changer for van travelers. It's not just your ordinary cooler - it's a versatile tool that can be used as a seat, bait well, rod holder, cast net holder, equipment storage, and more. With its innovative design and multiple functionalities, the KULA cooler is perfect for any adventure on the road.
MAGNEBOOM SPEAKERS
The MAGNEBoom speaker is perfect for van travelers! This innovative, waterproof, ultra-light, and ultra-rugged portable speaker comes with MAGNEPOD™ for easy attachment to your MAGNEPOD™-compatible BOTE watercraft and wireless Bluetooth streaming. Enjoy up to 4 hours of playtime with the MAGNEBoom Wake and the option to connect two speakers for amplified sound. And if you want even more playtime and a touch of style, check out the MAGNEBoom Swell, its bigger brother, which also changes colors!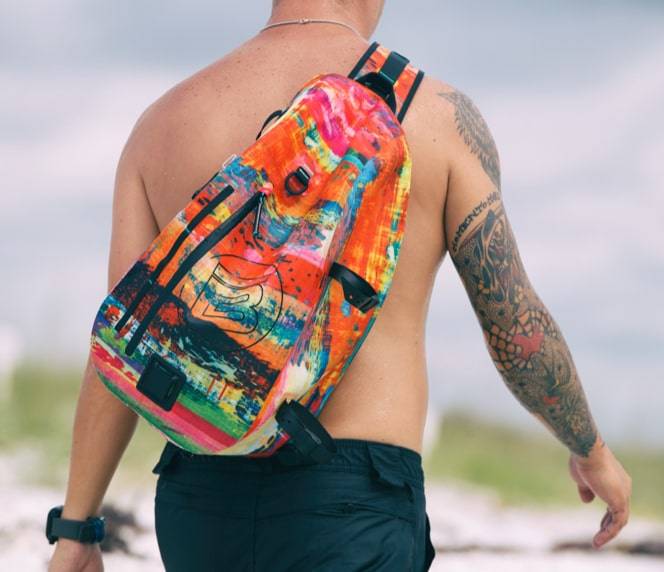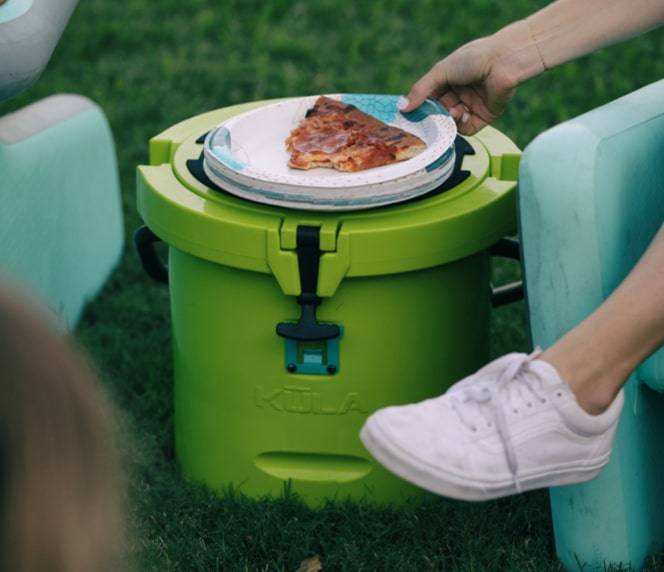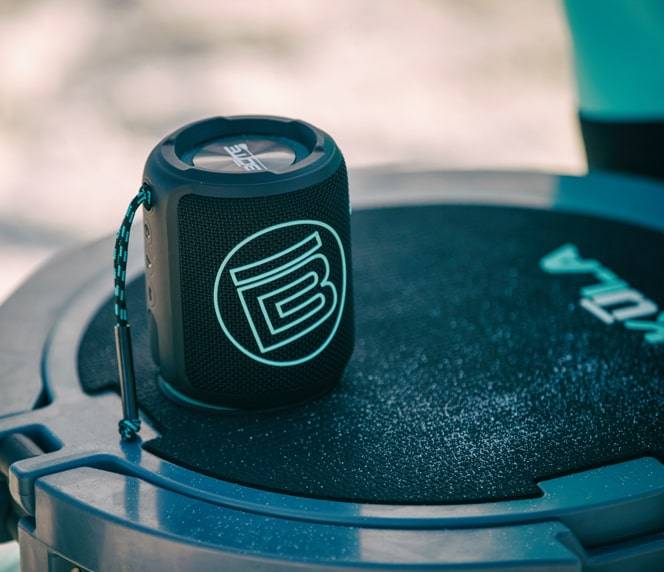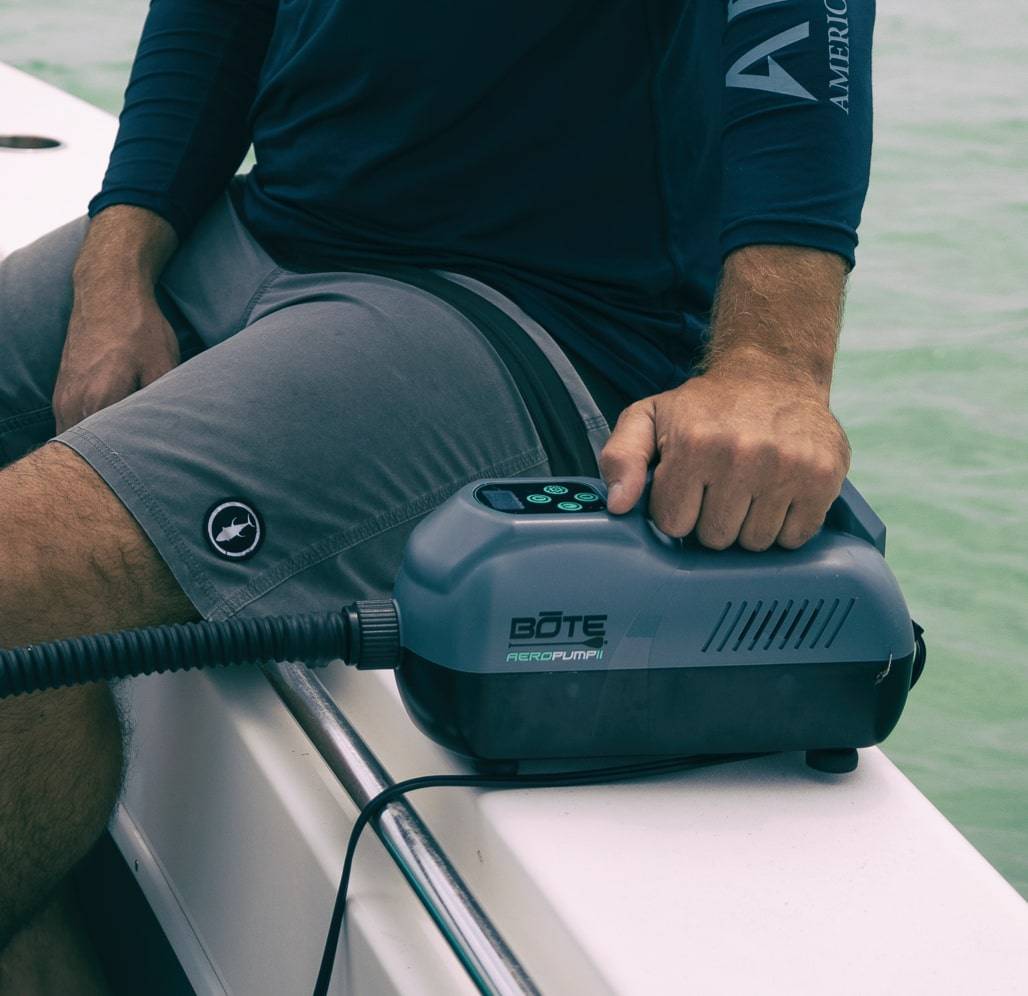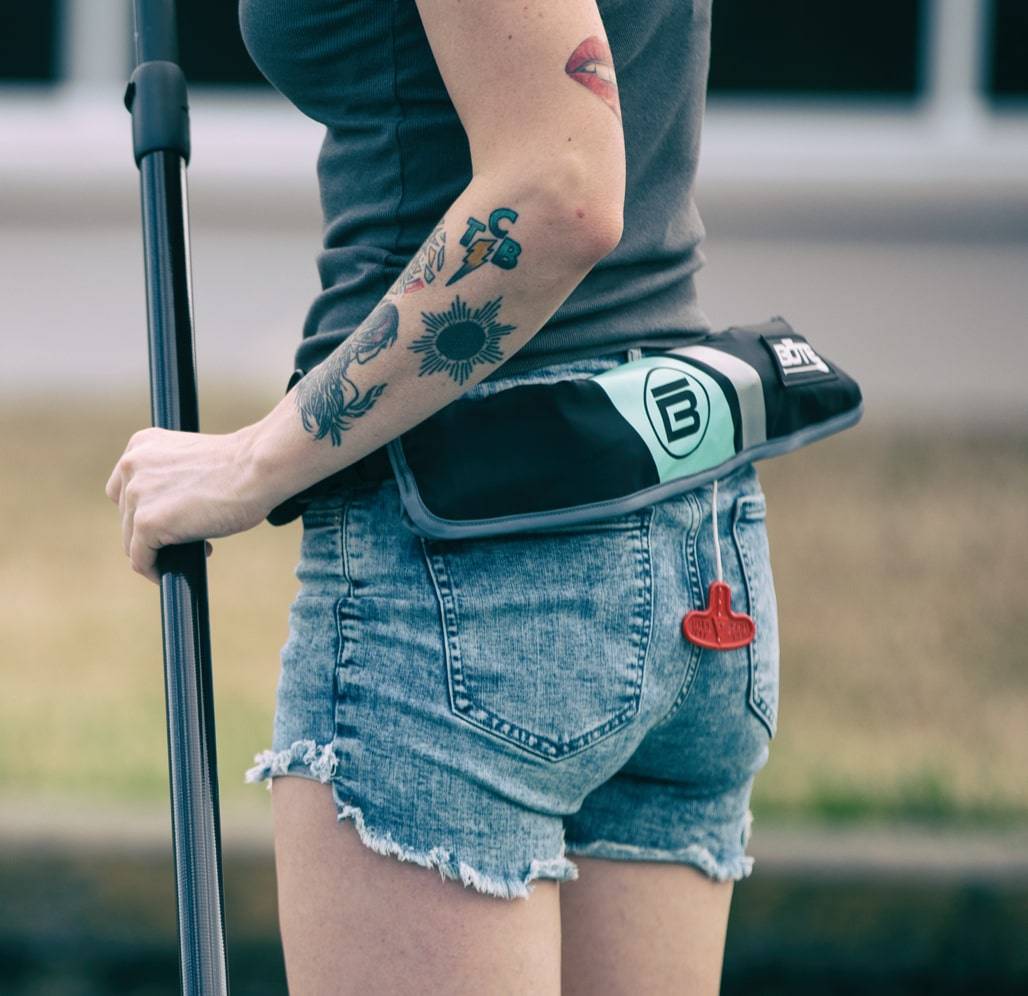 If you're hitting the road in your van and love exploring the outdoors, you need to check out the AeroPump II! It's a game-changer for all your inflatable gear. This innovative 12-Volt, high-pressure Auto Electric Pump is perfect for inflating and deflating stand-up paddle boards, kayaks, and furniture with little to no effort. The AeroPump II can be plugged into a car plug or battery clamp, making it perfect for life on the road.
PFDs
If you're a van traveler who loves water adventures, you'll want to check out the innovative BOTE Inflatable Belt PFD and Vest PFD! These unique designs are perfect for stand-up paddleboarders, anglers, boaters, and other paddlers who want to stay safe on the water without sacrificing mobility. We recommend the belt for paddle boarding and the vest version for kayaking.
In conclusion, BOTE is the ultimate one-stop-shop for van life enthusiasts who are in search of innovative and badass products to enhance their on-the-road experiences. Our inflatable line of products, including stand-up paddle boards, kayaks, and furniture, are designed to be portable, storable, and durable, making them perfect for van life adventures. Get ready to hit the road and embark on your next adventure with BOTE by your side!